In the December issue of O magazine, von Furstenberg discusses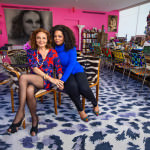 her first marriage to a prince, her comfort with herself, and the fact that she proposed to her husband, Barry Diller.
One year I didn't know what to give him for his birthday. And I called him and said, 'You know, if you want, for your birthday I'll marry you.