23 Feb, 2000
0
0
Jamie
Jamie
2014-09-16 20:31:48
2014-09-16 20:31:48
Wins Grammy
15 May, 2003
Death
0 Comments
Cash dies age 73 at Baptist Hospital in Nashville,Tennessee, from complications arising from heart valve surgery.
0
0
Mudit Chauhan
Mudit Chauhan
2015-06-16 23:53:11
2015-06-17 00:38:03
June Carter Cash dies age 73
8 Feb, 2004
Grammy
0 Comments
Cash wins the Grammy for Best Female Country Vocal Performance for Keep On The Sunny Side, and Best Traditional Folk Album for Wildwood Flower.
0
0
Jamie
Jamie
2014-09-11 23:33:16
2014-09-11 23:33:16
Wins Grammy
25 Mar, 2014
Johnny Cash
Waylon Jennings
Single Release
0 Comments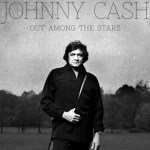 Cash's, "lost" album, Out Among the Stars is released. The songs were discovered by the label and Cash's son, John Carter Cash, in 2012. Some of the songs include duets with Waylon Jennings and June Carter Cash. The material was recorded at Nashville's Columbia Studios in 1981 and 1111 Sound Studios in 1984. John Carter:
Columbia Records had lost interest in Johnny Cash at the time, they didn't know what to do with him. When I listened to these tracks, it showed the lack of sincere interest that was there – some of these tracks didn't have guitar solos.
https://newslines.org/wp-content/uploads/2014/07/cash-out-among-stars-650.jpg
430
549
Rhonda
Rhonda
2014-07-27 13:31:53
2014-12-30 13:57:24
Out Among the Stars