Oct 2016
Chelsea FC
Eden Hazard
0 Comments
Hazard scores the first goal against Southampton, capitalising on poor marking before cutting inside Steven Davis and powering a shot through the legs of keeper Fraser Forster. It is his third goal in three consecutive Premier League games for the first tim. He also provides the pass from which Costa added Chelsea's second.
0
0
Gabriel
Gabriel
2016-10-31 05:31:47
2016-11-01 19:20:13
Scores against Southampton
5 Oct, 2014
English Premier League
Tottenham Hotspur FC
0 Comments
Tottenham manager Mauricio Pochettino enjoys victory over his former side as Christian Eriksen's first half strike from the edge of the box gives the North Londoners a narrow but deserved win. Sadio Mane looks sure to grab a point for Southampton in the 84th minute but fails to convert the simplest of chances from Ryan Bertrand's cross.  Southampton's four-match winning run comes to an end and Spurs get back to winning ways after four league games without one.
0
0
Matt S
Matt S
2014-11-06 00:15:42
2014-11-06 00:15:42
Spurs 1-0 Southampton
20 Sep, 2014
Swansea Fc
0 Comments
Southampton win through a Victor Wanyama goal that he scores in the 80th minute. They beat a 10-man side after Wilfried Bonny is sent off after receiving two yellow cards for rush tackles against Maya Yoshida.They are second on the Premier League table.

0
0
Davis Eminpasha
Davis Eminpasha
2014-09-25 23:36:26
2014-09-25 23:36:26
Southampton 1-0 Swansea
1 Sep, 2014
Ronald Koeman
Sadio Mane
0 Comments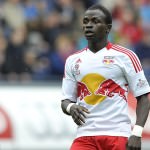 Mane signs to Southampton from Red Bull Salzburg for £10 million. The Senegalese forward has scored 45 goals in 87 games and can play either as winger or midfielder. Koeman:
It is incredible how many goals he has scored from his position, and I hope that he will do the same for us.
https://newslines.org/wp-content/uploads/2014/09/southa.jpg
439
634
Davis Eminpasha
Davis Eminpasha
2014-09-02 20:59:56
2014-09-02 22:18:23
Southampton sign
30 Aug, 2014
Sam Allardyce
West Ham United FC
0 Comments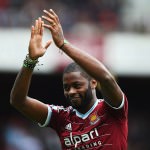 Mark Nobel puts West Ham ahead in the 27th minute before Morgan Schneiderlin doubles for the opponents in the 45th and 68th minutes to put the Saints in control and it is not long before Graziano Pelle seals the lead with the third in the 83rd minute making sure Southampton emerge victorious. Allardyce:
I hope as well as his quality he will bring experience and leadership. I hope he will kick a few backsides on the pitch. It doesn't appear like anybody is taking responsibility.
https://newslines.org/wp-content/uploads/2014/08/westham.jpg
650
962
Davis Eminpasha
Davis Eminpasha
2014-08-31 20:59:18
2014-08-31 20:59:18
Southampton 3-1 West Ham
23 Aug, 2014
Alan Irvine
West Brom Fc
0 Comments
Ben Forster, Dusan Tadic, Graziano Pelle, and Ryan Bertrand make full home debuts as Southampton Claim their first home point this season under Ronald Koeman. James Ward comes close for the saints with a 25 yard free kick that flicks the outside of the post. Keeper Fraser Forster denies the Magpies a win when he saves Brown Ideye's shot. Both sides have new managers and are rebuilding their sides after transition. Koeman:
We didn't have the quality to create a lot. I was disappointed by the level we had today in an offensive way
Irvine:
I think both teams had their spells when they controlled things. We perhaps didn't create enough when we did have the ball
https://newslines.org/wp-content/uploads/2014/08/brom.jpg
646
962
Davis Eminpasha
Davis Eminpasha
2014-08-27 18:27:11
2014-08-27 18:27:11
Southampton 0-0 West Brom
9 Aug, 2014
Fraser Forster
0 Comments
Forster is joining Southampton. The Saints are acquiring the England international from Celtic in a ten million pound deal. The four-year contract is not finalized yet, pending the results of medical tests.  Newcastle FC, where Forster played before joining Celtic, will receive a quarter of the transfer fee. Saints coach Ronald Koeman is pleased with the signing:
Fraser is a very talented player and we are delighted to be able to bring him to Southampton. This is another important part of our rebuilding process ahead of the start of the season.
0
0
jp0001
jp0001
2014-08-11 19:47:06
2014-08-11 19:47:31
Joins Southampton
17 Mar, 1979
League Cup Finals
Nottingham Forest FC
0 Comments
Southampton appear in their first League Cup Final but fail to stop Forest becoming the first team to win the trophy two years running.  A Wembley crowd of 96,952 sees Birtles score twice for the champions.  Woodcock also nets for Forest to counter strikes from Peach and Holmes for the Saints.
NOTTINGHAM FOREST vs SOUTHAMPTON pt 1 LEAGUE CUP FINAL 1979
0
0
Matt S
Matt S
2014-07-12 22:49:02
2014-07-12 22:49:02
Nottingham Forest 3-2 Southampton