1 Aug, 2014
0
0
Randy V.
Randy V.
2014-08-22 13:10:04
2015-01-23 09:43:15
American Dream Plan B performance
29 Jul, 2014
Single Release
0 Comments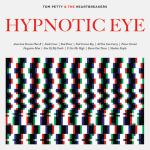 Petty releases his first album in four years.Petty disclosed to Billboard that the record is politically-charged and critical of America's wealthy elite. He is giving a copy of the album, named Hypnotic Eye, to fans who purchase concert tickets for his North American tour:
Very few people know how to handle power and once they just become completely immoral, they're dangerous people. That attitude is what, to me, wipes out the middle class.
https://newslines.org/wp-content/uploads/2014/08/eye.jpg
630
630
Rhonda
Rhonda
2014-08-05 00:02:31
2014-12-30 13:57:24
Hypnotic Eye
8 Feb, 2009
0
0
Jamie
Jamie
2014-09-08 22:06:36
2014-09-09 02:28:56
Wins Grammy
21 Sep, 2006
Other Awards
0 Comments
Gainesville's mayor, Pegeen Hanrahan, presents Petty and each of his band members with a key to the city and proclaims the day as "Tom Petty& the Heartbreakers Day".
            It's a lot nicer than the one we got in Chicago.
https://newslines.org/wp-content/uploads/2014/07/petty.jpg
215
245
Rhonda
Rhonda
2006-09-21 00:00:04
2014-12-29 12:54:00
Gets Key to Gainesville, Florida
28 Feb, 1996
Grammy
0 Comments
Petty wins the Grammy for Best Male Rock Vocal Performance for You Don't Know How It Feels.
0
0
Jamie
Jamie
2014-09-17 22:00:58
2014-09-17 22:31:27
Wins Grammy