25 Feb, 2015
Detroit Lions
Martin Mayhew
Dropped from Team
0 Comments
The Lions release Bush, saving the team $1.7 million in salary space. Had the Lions kept Bush, they would have had a $5.28 million cap charge for 2015. Lions general manager Mayhew:
It's not about Reggie Bush. It's about the process of evaluating where you are as a football team. We have a bunch of meetings after the season. The coaching staff meets. The scouting department meets together and we evaluate everybody's performance.

Part of that, from my standpoint as GM and in terms of setting up our team, is how much of a contribution each guy made to the football team that year. In Reggie's situation, obviously last year he was injured so you have to look at the contribution versus how much you're paying a player. It's not just Reggie. It's every player on the team.
0
0
Joshua Steelman
Joshua Steelman
2015-02-26 18:46:09
2015-02-26 21:27:07
Release
12 Jul, 2014
Lilit Avagyan
Marriage
0 Comments
Bush marries Avagyan at the Grand Del Mar hotel in San Diego. The bride wears a form-fitting lace and tulle mermaid gown with delicate detailing along the bodice and a long train.
http://instagram.com/p/qYG9zRl0_r/?modal=true
0
0
Nichelle A
Nichelle A
2014-07-20 02:14:20
2014-08-19 01:27:26
Bush, Avagyan marry
8 Jan, 2014
Magazine Cover
0 Comments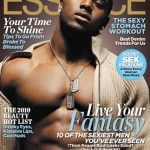 Bush appears on the cover of Essence magazine to discuss sports, music, and Hollywood.
https://newslines.org/wp-content/uploads/2014/08/bush.jpg
425
323
1prettyorchid
1prettyorchid
2014-08-27 00:43:38
2014-08-27 00:43:38
Essence cover
23 Mar, 2010
Kim Kardashian
0 Comments
Kardashian and Bush decide to end their relationship.  The couple, who only just recently reconciled, broke up for good.
Her fame is just a little too much for me to handle.
0
0
1prettyorchid
1prettyorchid
2014-08-01 12:45:17
2014-08-01 12:45:17
Kardashian, Bush split