1 Feb, 2017
Donald Trump
Military Action
0 Comments
The US carries out targeted drone strikes in Yemen, killing five al Qaeda operatives and took place in the town of al Bayda. The strikes were the first to take place under President Trump. The strikes did not require Trump to sign off on them. Under then-President Barack Obama, the authority to order such strikes in Yemen was devolved to the four-star commander of US Central Command, Gen. Joseph Votel.
0
0
Mohsin Ranjha
Mohsin Ranjha
2017-02-01 07:17:07
2017-02-01 15:26:55
First drone strike under Trump
9 Oct, 2016 12:00 am
Military Action
0 Comments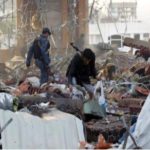 A military coalition air strike led by Saudi Arabia hits a mourning party gathered in Sanaa, Yemen, killing 82 civilians and injuring 534. The attack is one of a series of attacks to support Yemen President Hadi against the armed religio-political rebel groups Houthis. The Houthis administration condemns the attack. However, Saudi air forces deny any such attack happened.
0
0
P.P.Pillai
P.P.Pillai
2016-10-09 01:37:15
2016-10-10 15:59:30
Air strike kills 82, injures 534
15 Aug, 2016
Médecins Sans Frontières
Saudi Arabia
Military Action
0 Comments
An airstrike hits the Abs hospital in Hajjah, Yemen, and kills at least 11 people, and injures 24. The strike kills a Médecins Sans Frontier staff member. The Saudi-led coalition carrying out airstrikes in Yemen says it is aware of the hospital strike and will look into it. MSF is still surveying the damage in the area and will launch its own internal investigation into the incident.
Death toll from #Aug15 airstrikes on Abs hospital includes AbdulKareem alHakeemi, an @MSF staffer who died from injuries caused by the blast

— MSF Yemen (@msf_yemen) August 16, 2016
0
0
Rao Muhammad Shahid Iqbal
Rao Muhammad Shahid Iqbal
2016-08-16 11:17:07
2016-08-20 14:01:29
Airstrike kills 11
10 Jan, 2016
Military Action
0 Comments
A missile strikes a MSF hospital in Yemen, killing four and injuring ten. It isn't known whether the missile came from Saudi-led pro-government coalition airstrikes or from ground fire.
0
0
Jessica Voloudakis
Jessica Voloudakis
2016-01-10 11:03:30
2016-01-11 22:23:20
Missile strikes hospital