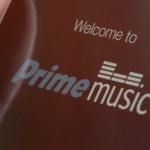 Amazon plans to release a free Music streaming service exclusive to twenty million members of Prime, the company's $99-a-year membership program. Prime Music allows members to stream music without ads, but the offerings are limited and Universal Music Group will not contribute songs from its playlist. Steve Boom, Amazon's digital music vice president:
You're going to see a lot of songs from the Billboard 100, but you're not going to see a lot of new releases …. There'll be something for everybody.
The company expects to roll out the service later in the week.