16 Dec, 2015
Drops Product
0 Comments
Amazon removes 97% of hoverboards from their website over safety related reasoning. Amazon sent a letter to manufacturers saying they should:
Provide documentation demonstrating that all hoverboards you list are compliant with applicable safety standards.
0
0
Bella Bradson
Bella Bradson
2015-12-17 03:42:28
2015-12-17 03:42:29
Removes Hoverboards from site
Segway
Recall
0 Comments
Amazon UK sends letters to customers recalling Segways after at least ten incidents of hoverboard-related fires and explosions across nine states due to faulty battery plugs. Owners are urged to take the scooters to certified disposal locations, and will receive a full refund for the purchase.
0
0
Bella Bradson
Bella Bradson
2015-12-16 16:21:43
2015-12-17 03:38:51
Amazon UK recalls boards
18 Oct, 2015
Fiverr
Files Suit
0 Comments
Amazon files suit against 1,114 people it claims used Fiverr offered to write glowing reviews of titles, for as little as $5, to help boost sales on behalf of unscrupulous authors or sellers. The company posed as would-be customers on Fiverr and purchased fake customer reviews from those promising  five-star ratings and offered to let the purchaser write the review themselves. The users then use fake identities and IP addresses to post the reviews. Amazon is not targetting Fiverr itself, and says both companies are working to resolve the issue.
Amazon is bringing this action to protect its customers from this misconduct, by stopping defendants and uprooting the ecosystem in which they participate.
0
0
Mark Devlin
Mark Devlin
2015-10-18 20:30:03
2015-10-18 20:30:03
Sues false reviewers
1 Oct, 2015
Amazon Prime
Chromecast
Drops Product
0 Comments
In an e-mail to its marketplace sellers, Amazon says it will stop selling the Apple TV and Google's Chromecast since those devices don't "interact well" with Prime Video. No new listings for the products will be allowed and posting of existing inventory will be removed Oct. 29. Roku Inc.'s set-top device, Microsoft Corp.'s Xbox and Sony Corp.'s PlayStation, which work with Amazon's video service, aren't affected.
0
0
Mark Devlin
Mark Devlin
2015-10-02 17:56:21
2015-10-02 17:56:21
Bans sale of Apple, Google video-streaming devices
17 Aug, 2015
Jeff Bezos
New York Times
Makes Statement
0 Comments
Bezos sends an internal mail to all Amazon employees discussing the New York Times article.
Here's why I'm writing you. The NYT article prominently features anecdotes describing shockingly callous management practices, including people being treated without empathy while enduring family tragedies and serious health problems. The article doesn't describe the Amazon I know or the caring Amazonians I work with every day. But if you know of any stories like those reported, I want you to escalate to HR. You can also email me directly at jeff@amazon.com. Even if it's rare or isolated, our tolerance for any such lack of empathy needs to be zero…The article goes further than reporting isolated anecdotes. It claims that our intentional approach is to create a soulless, dystopian workplace where no fun is had and no laughter heard. Again, I don't recognize this Amazon and I very much hope you don't, either. More broadly, I don't think any company adopting the approach portrayed could survive, much less thrive, in today's highly competitive tech hiring market. The people we hire here are the best of the best. You are recruited every day by other world-class companies, and you can work anywhere you want.

I strongly believe that anyone working in a company that really is like the one described in the NYT would be crazy to stay. I know I would leave such a company. But hopefully, you don't recognize the company described. Hopefully, you're having fun working with a bunch of brilliant teammates, helping invent the future, and laughing along the way.

Thank you, Jeff
0
0
Mark Devlin
Mark Devlin
2015-08-17 23:35:20
2015-08-17 23:35:20
Responds to NYT article
15 Aug, 2015
New York Times
Writes Article
0 Comments
The New York Times publishes an article titled, Inside Amazon: Wrestling Big Ideas in a Bruising Workplace, that talks about difficult working conditions at Amazon.
At Amazon, workers are encouraged to tear apart one another's ideas in meetings, toil long and late (emails arrive past midnight, followed by text messages asking why they were not answered), and held to standards that the company boasts are "unreasonably high." The internal phone directory instructs colleagues on how to send secret feedback to one another's bosses. Employees say it is frequently used to sabotage others. (The tool offers sample texts, including this: "I felt concerned about his inflexibility and openly complaining about minor tasks.")
0
0
Mark Devlin
Mark Devlin
2015-08-17 23:40:55
2015-08-17 23:40:55
NYT details Amazon working conditions
6 Aug, 2015
Jeff Bezos
0 Comments
Bezos sells more than 1 million shares of Amazon amounting to $532 million. It is his largest stock sale ever. He still owns nearly 83 million Amazon shares, or about 18% of the company.
0
0
Benjamin
Benjamin
2015-08-08 14:25:49
2015-08-08 14:25:49
Sells one million shares
6 Jul, 2015
Amazon Prime
Announcement
0 Comments
To celebrate 20 years since its website opened, on July 15, Amazon will have a massive sale involving one of its most successful businesses — Amazon Prime. Prime Day, will feature thousands of deals for Amazon Prime members — more deals than on popular shopping day Black Friday. Deals will be introduced throughout the day beginning at midnight, sometimes as often as every 10 minutes. Prime Day will also feature a photo contest to pair with Prime Photo, a relatively new photo-storage service. Customers can submit photos of how Prime saves them time for the chance to win a $10,000 gift card. Amazon also commissioned artists across the world to showcase #PrimeLiving. The Company may make Prime Day into an annual evnt.
0
0
Benjamin
Benjamin
2015-07-11 06:13:54
2015-07-12 02:54:36
'Prime Day' celebrates 20 years
8 May, 2015
Drones
US Patent and Trademark Office
Announcement
0 Comments
According to a patent that the company submitted in September 2014, Amazon's delivery drones will be able to update their routes in real time by tracking the location of the recipient by pulling data from their smartphone, as well as talking to each other about weather and traffic conditions. Winning patent approval does not mean that the final product will be exactly as described or that it will become reality.
0
0
Mark Devlin
Mark Devlin
2015-05-08 17:11:10
2015-05-08 17:11:10
Drone delivery patent
31 Mar, 2015
Amazon Prime
Product Release
1 Comments
The Company announces the Dash Button, for Amazon Prime customers, who can place the device on the wall and tap to automatically order or re-order more than a dozen products such as Tide detergent, Bounty paper towels, and Clorox wipes. The buttons are available to Prime customers immediately for free. Due to the timing of the launch, the company insists the product is not an April Fools' joke:
Indeed it is real
0
0
Mark Devlin
Mark Devlin
2015-03-31 18:20:53
2015-03-31 18:23:36
Dash button
30 Mar, 2015
Prime Air
Invention
0 Comments
With its team of roboticists, software engineers, aeronautics experts, and remote sensing experts, Amazon is testing delivery drones at a secret site in Canada. Amazon plans to fly autonomous drones ten miles or longer at 50mph while carrying payloads that weigh up to 5lbs. Amazon wants to offer customers a delivery-by-drone service, called Prime Air, that will deliver packages within thirty minutes after an order is placed.
We think that this new technology will provide huge benefits for our customers, who we think will love it, and for society more broadly.
0
0
Joshua Steelman
Joshua Steelman
2015-03-31 13:44:36
2015-03-31 14:44:44
Tests delivery drones
5 Feb, 2015
Opens Store
0 Comments
Amazon opens its first brick-and-mortar store on the campus of Purdue University. The store allows students to pick up items they order via Amazon Student when it is convenient for them. Paul Ryder, vice president of media and student programs at Amazon:
[It is] a convenient and secure spot for them to pick up their stuff at hours that work with their schedules.
0
0
Melinda Tennyson
Melinda Tennyson
2015-02-05 10:36:53
2015-02-09 22:35:54
Opens first store
18 Dec, 2014
Amazon Prime
0 Comments
Amazon introduces a new mobile app, Prime Now, providing one or two hour delivery service on thousands of items such as paper towels, shampoo, books, toys and batteries. The service will initially be available only in Manhattan, though Amazon said it hopes to roll it out to additional cities in 2015. SVP of worldwide operations, Dave Clark:
There are times when you can't make it to the store and other times when you simply don't want to go. There are so many reasons to skip the trip, and now Prime members in Manhattan can get the items they need delivered in an hour or less.
0
0
Voila P.
Voila P.
2014-12-21 03:41:05
2014-12-21 03:41:05
Introduces one hour delivery
28 Oct, 2014
Amazon Kindle
0 Comments
Users of the Kindle Scout program will be able to vote for up to three titles a day that they want to see published after reading excerpts of the books. Publishing won't be entirely decided by voting. Amazon:
[The] nominations give us an idea of which books readers think are great; the rest is up to the Kindle Scout team who then reviews books for potential publication.
0
0
reuben
reuben
2014-10-28 11:46:10
2014-10-28 11:46:10
Users to vote on book publication
25 Oct, 2014
Amazon Kindle Fire
0 Comments
Amazon reports a wider-than-expected loss in the third quarter, and gives a disappointing holiday forecast. Net loss for the quarter was $437 million, or 95 cents a share, far steeper than the loss of 76 cents a share analysts were expecting. Revenue jumped 20% to $20.6 billion but was also short of expectations. Amazon expects holiday quarter revenue of $27.3 billion and $30.3 billion, below analyst expectations of $30.9 billion. The 7%-18% rise compares with 20% a year earlier. One cause is its launches of new product lines like the Fire phone, which needed a steep price cut after launch – it took a charge of $170 million related to 'inventory evaluation and supplier commitment costs' for Fire, and has about $83 million of Fire inventory at the end of the quarter.
0
0
reuben
reuben
2014-10-24 22:40:28
2014-10-24 22:40:28
Earnings drop
8 Oct, 2014
U.S. Supreme Court
0 Comments
In a Supreme Court hearing that could determine the terms for employee pay, Amazon workers argue they should be compensated for the 25 minutes both ways it takes to go through security checkpoints. The case is part of a class-action lawsuit filed against companies like Amazon and includes over 400,000 plaintiffs about the meaning of a 1947 law that stipulates a company need not pay for "preliminary" and "postliminary" activities performed by employees, but only for the necessary functions that pertain to their jobs during working hours. Supreme Court Justice Elena Kagan is doubtful over agreeing with the workers:
I mean, what makes it Amazon? It's a system of inventory control that betters everybody else in the business. And what's really important to Amazon is that it knows where every toothbrush in the warehouse is.
Supreme Court Justice Scalia disagrees:
Getting yourself inspected as you leave the place of business is not part of the job . . .
What Amazon's Supreme Court Case Could Mean For Worker Pay
0
0
Greig Roselli
Greig Roselli
2014-10-14 01:25:35
2014-10-14 01:45:09
Court hears workers' case
19 Sep, 2014
Alibaba
ebay
Yahoo
0 Comments
Shares in five companies related to Alibaba end mixed on its debut trading day. Alibaba part-owner Yahoo closes down 3% after gaining 20% over the previous few months while SoftBank Corp., another major Alibaba shareholder, loses 1%. U.S. e-commerce rival Amazon ends 2% higher after an analyst raises his price target on the stock, EBay falls 0.5% and JD.com closes down 4%.
0
0
reuben
reuben
2014-09-22 16:42:24
2014-09-22 16:42:24
Tech stocks mixed
17 Sep, 2014
Amazon Kindle Fire
0 Comments
Amazon announces the $99 Kindle Fire HD 6. The six-inch tablet can be pre-ordered now, with US deliveries excepted to ship next month. The release dates for the UK and Australia are not being revealed at this time. The tablet comes in several colors, and with a six-inch screen it is one of the smallest tablets currently available. It has a 1,280 x 800 full-HD resolution screen (252 pixels per inch) and comes with 8GB of memory. A 16GB version is also available for $119.
0
0
virtuallydonebydebbie
virtuallydonebydebbie
2014-09-20 02:43:23
2014-09-20 02:43:23
Debuts $99 Kindle Fire HD 6
Amazon Fire TV will launch in the UK in October 2014 and in the US in April 2015.
We think that the products that are out there – and we sell a lot of them on Amazon – just haven't offered customers the value that we think you can, and this is an existence proof that you can put a lot of horsepower and performance into a box, at a great value.
https://newslines.org/wp-content/uploads/2014/09/1409766622985-wps-6-image003-png.jpg
463
634
Tiffany Spires
Tiffany Spires
2014-09-05 17:46:39
2014-09-05 17:46:39
Amazon Fire TV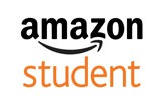 Amazon announces a merit-based student scholarship to award 50 full-time college students with a $5,000 tuition stipend and $500 to pay for books.
[It] rewards students who demonstrate extraordinary ability in leadership and innovative thinking.
Amazon limits the scholarship to Amazon Student members. Finalists will be asked to write an essay. Winners will be award in July 2015.
https://newslines.org/wp-content/uploads/2014/09/Screen-Shot-2014-09-01-at-8.17.59-PM-1.jpg
110
162
Greig Roselli
Greig Roselli
2014-09-02 20:44:07
2015-04-13 22:01:21
Student Scholarship