6 Jul, 2015
Amazon Prime
Announcement
0 Comments
To celebrate 20 years since its website opened, on July 15, Amazon will have a massive sale involving one of its most successful businesses — Amazon Prime. Prime Day, will feature thousands of deals for Amazon Prime members — more deals than on popular shopping day Black Friday. Deals will be introduced throughout the day beginning at midnight, sometimes as often as every 10 minutes. Prime Day will also feature a photo contest to pair with Prime Photo, a relatively new photo-storage service. Customers can submit photos of how Prime saves them time for the chance to win a $10,000 gift card. Amazon also commissioned artists across the world to showcase #PrimeLiving. The Company may make Prime Day into an annual evnt.
0
0
Benjamin
Benjamin
2015-07-11 06:13:54
2015-07-12 02:54:36
'Prime Day' celebrates 20 years
8 May, 2015
Drones
US Patent and Trademark Office
Announcement
0 Comments
According to a patent that the company submitted in September 2014, Amazon's delivery drones will be able to update their routes in real time by tracking the location of the recipient by pulling data from their smartphone, as well as talking to each other about weather and traffic conditions. Winning patent approval does not mean that the final product will be exactly as described or that it will become reality.
0
0
Mark Devlin
Mark Devlin
2015-05-08 17:11:10
2015-05-08 17:11:10
Drone delivery patent
11 Jul, 2014
Announcement
0 Comments
After France bans free shipping of books, Amazon raises it shipping price from free to $0.01 Euros, which is one penny. In an FAQ for their shoppers, Amazon explains:
We are unfortunately no longer allowed to offer free deliveries for book orders. We have therefore fixed delivery costs at one centime per order containing books and dispatched by Amazon to systematically guarantee the lowest price for your book orders.
0
0
virtuallydonebydebbie
virtuallydonebydebbie
2014-07-12 23:56:01
2014-07-12 23:56:01
Raises shipping price to $0.01
9 Jul, 2014
Announcement
0 Comments
Amazon is asking the Federal Aviation Administration for permission to use Amazon Prime Air drones to deliver packages to customers in 30 minutes or less. The aircraft can travel over 50 miles per hour and carry loads of up to 5 pounds. The Company says, about 86 percent of Amazon's deliveries are 5 pounds or less. The FAA allows hobbyists and model aircraft makers to fly drones, but commercial use is mostly banned. Amazon is asking for an exemption so it can test its drones only over Amazon's private property, away from airports or areas with aviation activity —and not in densely populated areas or near military bases.
We believe customers will love it, and we are committed to making Prime Air available to customers worldwide as soon as we are permitted to do so.
0
0
elleposh
elleposh
2014-07-13 20:09:26
2014-07-20 02:33:29
Requests FAA drone permission
Jul 2014
Announcement
0 Comments
Amazon resists a request by the Federal Trade Commission to require a password for in-app purchases using their application store. They say they are willing to go to court over this issue. A FTC spokesperson says:
The commission is focused on ensuring that companies comply with the fundamental principle that consumers should not be made to pay for something they did not authorize.
However, Amazon claims in a letter to the FTC that they refund applications purchased accidentally:
When customers told us their kids had made purchases they didn't want, we refunded those purchases.
0
0
lesley
lesley
2014-07-05 00:44:49
2014-07-05 00:44:49
Denies FTC request
20 Mar, 2000
Announcement
0 Comments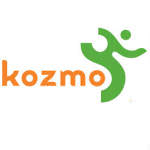 Amazon invests sixty million dollars in Kozmo.com. The investment will allow Amazon to ship products such as books and compact discs in one hour to residents living in select cities, such as New York and San Francisco. Joe Galli, president and chief operating officer of Amazon reports:
Kozmo.com has developed a strong track record for meeting a unique customer need, and this agreement provides us a one-hour delivery option for the types of products that customers may want immediately.
https://newslines.org/wp-content/uploads/2014/07/Kozmo-Logo.jpg
275
275
Greig Roselli
Greig Roselli
2014-07-06 20:54:01
2014-07-06 20:54:03
$60m Kozmo.com investment