Owners of the new iPhone 6 Plus are angry as it emerges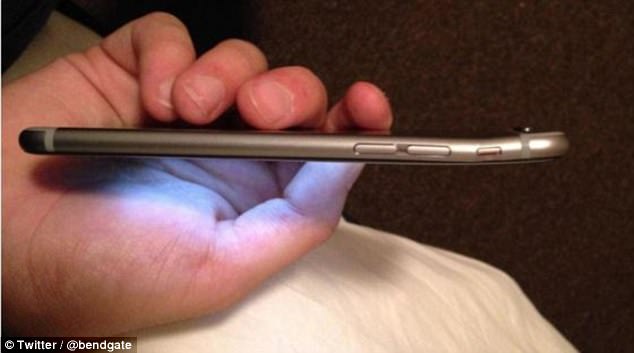 the phone can bend out of shape simply when stored in a pocket. Since the new model launch, a small but growing number of iPhone 6 Plus owners have reported the issue that significantly alters the appearance of the phone. The problem, dubbed 'Bendgate' by some on social media sites, is due to the phone's thin aluminium exterior – but can be solved by ensuring the middle of the phone is not subjected to a large force. A user writes:
@tim_cook hi Tim, I absolutely love my new iPhone 6 Plus!! My favorite feature is the flexible display.