What's this? This is an unbiased just-the-facts news timeline ('newsline') about Conor McGregor, created by Newslines' contributors. Help us grow it by finding and summarising news. Learn more
Conor McGregor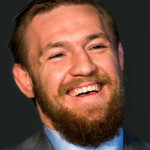 1858 posts
Conor Jack McGregor is born to Dee Devlin and Conor McGregor at Coombe Maternity Hospital. He weighs 8lb 14oz.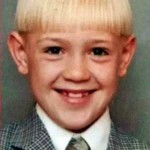 Conor McGregor is born in Crumlin, a suburb of Dublin, Ireland, to Tony McGregor and Margaret. Tony, the child of an Irish father and English mother, was born in Liverpool, England. But his family splits up when he was seven, and he is sent to live with relatives in Dublin. He meets Margaret when they are 15, while walking to school. A year later, they both land jobs in a local factory, and a romance sparked. They are married in 1980, when both were 21. Conor's sister Erin is born in 1981. Conor attends Irish-language primary and secondary school in Tallaght, South Dublin. He plays football for Lourdes Celtic Football Club and supports Manchester United. Sometimes he pops into the boxing gym next to the football club before and after football practice, but that is the extent of his interest.
I was really focused on football.
What's this? This is an unbiased just-the-facts news timeline ('newsline') about Conor McGregor, created by Newslines' contributors. Help us grow it by finding and summarising news. Learn more