4 Jul, 2015
Paul McCartney
Magazine Cover
0 Comments
In an interview with Esquire magazine McCartney comments on how Lennon's status changed after his murder:
The Beatles split up [in 1970] and we were sort of all equal. George did his record, John did his, I did mine, Ringo did his. It was as we were during the Beatles' times. We were equal. When John got shot, aside from the pure horror of it, the lingering thing was, 'OK, well, now John's a martyr. A JFK.' I started to get frustrated because people started to say, 'Well, he was the Beatles.' And me, George and Ringo would go, 'Er, hang on. It's only a year ago we were all equal-ish.

John was the witty one, sure. John did a lot of great work. And post-Beatles he did more great work, but he also did a lot of not-great work. Now the fact that he's now martyred has elevated him to a James Dean, and beyond. So whilst I didn't mind that – I agreed with it – I understood that now there was going to be revisionism. It was going to be: John was the one. I mean, if you just pull out all his great stuff and then stack it up against my not-so-great stuff, it's an easy case to make.
He also discusses the order of the attribution of the Beatles songs, which was supposed to switch according to the main writer.
The original artwork had 'Yesterday by John Lennon and Paul McCartney' and a photo of John above it. And I went, 'Argh, Come on, lads.' Anyway they wouldn't do it [change the names around]…I tell you what, if John was here he would definitely say that's OK. Because he didn't give a damn. It wasn't anything that worried him. But I've given up on it. Suffice to say. In case it seems like I'm trying to do something to John.
0
0
Mark Devlin
Mark Devlin
2015-07-06 14:52:50
2015-07-06 15:23:50
Lennon's assassination made him a 'martyr'
13 Apr, 1999
Fred Seaman
Yoko Ono
Files Suit
0 Comments
Ono files a lawsuit in New York against Seaman, Lennon's former assistant. Ono claims Seaman stole priceless personal items – including unreleased recordings, love letters, paintings, and hundreds of photographs – belonging to Lennon. The suit alleges Seaman devised an elaborate plan called Project Walrus – after the Beatles song I Am The Walrus – to steal Lennon's belongings.  The lawsuit was prompted by Seaman accusing Capitol Records of copyright infringement by using a picture of Lennon with his son Sean in a compact disc box set. He claims he shot the photograph himself. The company is suing Seaman separately.
0
0
Althea Clarke
Althea Clarke
2015-04-13 15:34:33
2015-04-13 15:56:16
Sues Lennon aide
24 Feb, 1982
Yoko Ono
Grammy
0 Comments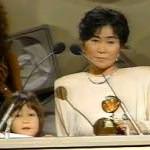 Lennon and Ono win the Grammy for Album Of The Year for Double Fantasy.
0
0
Jamie
Jamie
2014-09-25 00:35:00
2015-04-13 16:15:27
Wins Grammy
21 Apr, 1966
George Harrison
George Martin
Richard Lush
Ringo Starr
The Beatles
Recording
0 Comments
The band records Harrison's song, Taxman, at Abbey Road's Studio 2 from 2.30pm-12.50am. Martin produces, Emerick and Lush engineer. 11 takes are recorded. The last take features the count-in and vocals, and becomes the basic of the final version. Track one of the four-track tape features guitar, bass and drums; Harrison adds two lead vocal overdubs onto tracks two and three; and the fourth track has a lead guitar solo by McCartney, tambourine by Starr, and backing vocals by McCartney and Lennon, who sing "Anybody got a bit of money?" in falsetto, instead of the "Mr Wilson/Mr Heath" parts, which are added later. Harrison:
I was pleased to have Paul play that bit on Taxman. If you notice, he did like a little Indian bit on it for me.
0
0
Mark Devlin
Mark Devlin
2015-04-21 13:18:27
2015-04-21 15:31:35
Taxman recording
6 Jul, 1954
Ivan Vaughan
Paul McCartney
0 Comments
McCartney sees Lennon perform with the Quarrymen in the garden of St. Peter's church in Woolton, Liverpool. The band plays standards like Railroad Bill, Cumberland Gap and Maggie Mae, and Be Bop A Lula.
After the show, in the church hall, they are introduced by Vaughn, a former schoolmate of Paul's, who occasionally played tea-chest bass in the band. Paul helps John tune his guitar and plays a few songs for him. McCartney:
I remember him in a checked shirt with slightly curly hair. It was a beautiful summer day and I walked in there and saw John on stage and he was singing Come Go With Me by the Del Vikings. But he didn't know the words – so he made them up.
https://newslines.org/wp-content/uploads/2014/05/paul-meets-john.jpeg
362
401
batya
batya
2014-05-26 22:54:47
2015-07-06 15:54:48
Lennon, McCartney meet