18 Jan, 2018
Chuck Close
Attends protest
0 Comments
To protest allegations of sexual harassment by Close, Sulkowicz stands in front of artworks by Close, housed inside The Met and the 86th Street subway station, wearing underwear, high heels and asterisks covering her nipples. The black asterisks drawn across her face and body allude to a New York Times article titled "Chuck Close Is Accused of Harassment. Should His Artwork Carry an Asterisk?"
An asterisk is such a small request. It's the matter of a few points of ink. It's so ridiculous that these people would prioritize the exclusion of a teeny little punctuation mark over a story of a woman's abuse. These asterisks represent embodied experiences and are not these abstract punctuation marks. They have real consequences.
She also stands before Picasso's "Demoiselles d'Avignon" in the Museum of Modern Art.
I grew up in New York. Every time we went on a field trip, I was expected to look at this violent depiction of chopped-up women's bodies while being told it's a fantastic painting. It felt important for me to stand in front of that as well.
Sulkowicz says she was catcalled and verbally harassed by passersby and museum guards during her performance at the Museum.
https://newslines.org/wp-content/uploads/2018/02/Fi-Sulcowicz-Close.jpeg
246
470
Mark Devlin
Mark Devlin
2018-02-02 06:56:39
2018-10-30 17:08:30
Chuck Close 'Asterisk' protest
10 Jul, 2017
Columbia University
Paul Nungesser
Settlement
0 Comments
Columbia settles with Nungesser out of court for an unknown amount. Nungesser's lawsuit contended the university had failed in its duty of care to protect him after the college investigation cleared him of the rape allegation. He stated that he faced discrimination because of Sulkowicz's art project, and argued the university violated Title IX by allowing her to receive academic credit for a project that encouraged protest against a fellow student.
Columbia statement:
Paul Nungesser and Columbia University have agreed to settle the lawsuit he filed in 2015. While Paul was a student at Columbia, he was accused of sexual misconduct. In November 2013, after a diligent and thorough investigation, Paul was found not responsible for any misconduct. Columbia University stands by that finding. In 2015, Paul graduated from Columbia in good standing as a distinguished John Jay Scholar. John Jay Scholars, like Paul, are recognized for their remarkable academic and personal achievements, dynamism, intellectual curiosity, and original thinking. Paul is currently enrolled at an internationally recognized film school and has launched a career as a filmmaker. Columbia recognizes that after the conclusion of the investigation, Paul's remaining time at Columbia became very difficult for him and not what Columbia would want any of its students to experience. Columbia will continue to review and update its policies toward ensuring that every student––accuser and accused, including those like Paul who are found not responsible––is treated respectfully and as a full member of the Columbia
community.
Nungesser lawyer:
We are very pleased with this settlement. Together with Paul and his parents, we have fought for three long years for a statement like the one Columbia released today. It gives Paul a chance to go on with his life and recover from the false accusation against him. We hope that the resolution of the case also ensures that no student will ever have to endure what Paul went through after he was exonerated.
Nungessers's parents:
The scarlet letter that comes with an allegation of rape is virtually indelible, and that is why universities must take great care in their approach to these matters. This dark episode in Paul's life will never fully disappear, but we are extremely happy that Paul can now fully focus on following his passion and talent as an aspiring filmmaker.
https://newslines.org/wp-content/uploads/2017/07/FI-Sulkovicz.jpg
246
470
Mark Devlin
Mark Devlin
2017-07-16 06:48:36
2017-07-16 06:55:57
Columbia settles with Nungesser
27 Mar, 2017
Gregory Woods
Paul Nungesser
Judgement
0 Comments
In a 46-page opinion, Judge Woods dismisses Nungesser's second lawsuit alleging that the university violated his Title IX rights and two state laws in its handling of Sulkowicz's mattress-toting campaign to have him expelled from campus. The case is dismissed "with prejudice," meaning Nungesser is prohibited from filing a third suit on the same claims. Nungesser's suit said Sulkowicz "enabled reporters to stalk [him], defamed him as a 'serial rapist,' and her campaign resulted in public intimidation, isolation on campus and receipt of threats against him." He described himself "male victim of gender-based harassment" at a federally funded university that did nothing to intervene, a violation of Title IX of the Education Amendments Act of 1972.  Woods argued that there was no proof Sulkowicz's actions were "motivated by gender" or that she deployed the term "serial rapist" as a gendered slur. As to his claim that harassment deprived him of educational opportunities at Columbia, Woods recognized that Nungesser's "senior year at Columbia was neither pleasant nor easy," but said the plaintiff's case failed to meet the high bar set by Title IX for evidence. Nungesser's lawyer:
We have carefully reviewed Judge Woods' decision, and believe it to be erroneous in a number of critical areas. From the outset of this case, Judge Woods has been dead set against Paul Nungesser, which is further evidenced by his flawed reasoning in finding that the 101 page, extraordinarily detailed, Second Amended Complaint contains no viable causes of action. We are confident that the  U.S. Court of Appeals for the Second Circuit will reinstate the case.
0
0
Mark Devlin
Mark Devlin
2017-04-04 09:06:51
2017-04-04 09:06:51
Nungesser's suit dissmissed
19 Jan, 2017
Art Exhibition
Interview
0 Comments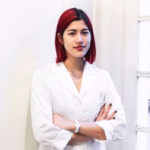 Sulkowicz is interviewed about her performance art piece, The Healing Touch Integral Wellness Center, where she will take on the role of a doctor, seeing 'patients' for 30-minute appointments from 10 a.m. to 6 p.m. for two weeks at the Philadelphia Contemporary gallery.
If the thesis of this project is that art heals in ways that medicine can't, I'm trying to figure out what that means. I want this to be a space where people can safely explore their emotions—that's what I think a 'safe space' is—and figure out what they need from art, not just as an intellectual journey but to really feel why art is important to them…It sounds corny, but if my goal with art is to actually change the world for the better, I think performance art is going to be the most effective tool for that.
On Nungesser:
Yes [I resent him], because people accused me of launching a bullying campaign against him. But no one knew his name until he put it out there…I'm doing other things now, but he still has a pending lawsuit. What's he doing with his life? It's crazy to me.
On whether she wishes she could escape the notoriety of her mattress performance:
Absolutely. It's really depressing to not be anonymous. It's an ongoing conflict because on the one hand, I'm happy that the movement needed someone to step up and be the face of it and humbled to have been chosen, but the sacrifices I've had to make for that have been really stressful. I've lost friends. It was a very tumultuous year and I was very depressed.
0
0
Mark Devlin
Mark Devlin
2017-04-04 09:16:31
2017-04-04 09:24:16
Daily Beast interview
24 Jun, 2016
National Organization for Women (NOW)
Other Awards
0 Comments
NOW gives Sulkowicz its Woman of Courage Award "for having demonstrated personal bravery in challenging entrenched power and in carrying out action that has the potential to benefit women in general." Sulkowicz:
Camille Paglia has publicly called my artwork a "masochistic exercise" in which I neither "evolve" nor "move-on." She speaks as if she, a white woman, knew what was best for me, a woman of color she's never met. Many people ask me how I've "healed" from my assault, as if healing were another word for "forgetting about it," "getting over it," or even "shutting up about it." To expect me to move on is to equate courage with self-censorship. The phrases—suck it up, move on, and get over it—are violence…I dedicate this award to everyone who has not told me to get over it. Thank you for validating my fear and my way of handling it. Thank you for creating a world in which we can tackle the things that terrify us by doing the unexpected right thing.
https://www.instagram.com/p/BHDazkXjYW_/
0
0
Mark Devlin
Mark Devlin
2016-06-28 21:57:16
2016-06-28 22:00:31
Receives NOW Women of Courage award
25 Apr, 2016
Columbia University
Jon Kessler
Lee Bollinger
Paul Nungesser
Files Suit
0 Comments
Nungesser files a second complaint against Columbia The 100-page complaint again alleges Columbia participated in gender-based harassment, sexual harassment and gender-based misconduct against Nungesser that "was severe, pervasive and objectively offensive" and that deprived him of educational opportunities. Nungesser questions whether male and female students have the same rights, and whether "a false accusation [is] all it takes to lose any right to a normal life and a normal college experience. Complaint:
Columbia's institutional practice is largely based on the stereotype of the active, voracious, aggressive male and the passive, restrained, non-aggressive woman, which is sex-based stereotyping and overgeneralization that is discriminatory and a clear violation of Title IX.
Nungesser is seeking damages and declaratory relief. Nungesser:
I sincerely hope that Judge Woods allows my case to move on to trial. While I personally would like to put this case behind me, I also think this complaint raises some fundamental questions that our society deserves answers to.
0
0
Mark Devlin
Mark Devlin
2016-04-25 18:03:06
2016-04-25 18:03:06
Nungesser files second suit against Columbia
11 Mar, 2016
Columbia University
Gregory Woods
Lee Bollinger
Paul Nungesser
0 Comments
Manhattan District Judge Woods dismisses Nungesser's case against Columbia University, saying Nungesser failed to show that Columbia discriminated against him based on his gender by allowing and condoning conduct during the 2014-2015 academic year by Sulkowicz. Woods says he did not suggest that Nungesser's final year at Columbia was "pleasant or easy, but that Nungesser's position would stretch Title IX too far, and could permit any students accused of sexual assault to sue their schools, so long as the schools knew of the allegations and failed to silence the accusers.
Neither the text nor the purpose of Title IX supports this conclusion.
He says Nungesser could replead his Title IX claim and some other claims, including under a New York state human rights law.
Columbia:
[This decision] brings us closer to the point that this litigation, addressing issues understandably difficult for many, can be concluded.
Nungesser's lawyers:
While we're disappointed with the judge's ruling today, we believe that this is a very strong case and we will continue in our pursuit of justice for Mr. Nungesser.
0
0
Mark Devlin
Mark Devlin
2016-03-12 07:07:09
2016-03-12 07:08:38
Case dismissed
5 Mar, 2016
0
0
Mark Devlin
Mark Devlin
2016-03-10 17:42:44
2016-03-10 17:42:44
Art show video
23 Feb, 2016
Interview
0 Comments
Sulkowicz talks about her upcoming show in LA's Chinatown. On the creation of multiple 3D figure of her image:
The idea is that I've been so widely publicized in the media, which was completely unexpected and unprecedented for me. I've seen my image become so mass-produced. Now, if anyone wants to mention anything about campus rape, they'll invoke my name even if I'm only marginally related to what they're talking about. My image has sort of become this currency that you use if you want to talk about anything related to these topics.
On her appearance with Emmatron, her life-size robot that answers question on her behalf:
I'll be there during gallery hours every day that it's open, and I'll just be doing my thing. You can come talk with me. You can ask me whatever you want. [Emmatron] is a separation between me as a human being versus this sort of way that people can treat me as if I'm a robot when they ask me very repetitive, insensitive questions…The truth is that I was never able to cope [with Internet harassment]. It's not like any amount of support was going to cancel out that people were Facebook messaging me to kill myself…It's been fun to record these questions for Emmatron, and I think that she'll be fun to play with, if you know what I mean. She'll have fun things to say. Hopefully, the end result is lively and entertaining, but I'm also trying to drive home a serious point.
0
0
Mark Devlin
Mark Devlin
2016-02-24 19:25:36
2016-02-24 19:25:36
LAist interview
16 Feb, 2016
Art Exhibition
0 Comments
Sulkowicz will hold her first solo show, from Feb 27, titled Emma Sulkowicz: Self-Portrait, at Los Angeles's Coagula Curatorial art gallery. The exhibition will include two new pieces. Sulkowicz will also make a return to durational performance art with Self-Portrait (Performance with Object), in which she will spend the first three weeks of the show's run sitting in the gallery, answering visitors' questions. Questions Sulkowicz is not willing to respond to will be answered by the Emmatron, a life-sized, ultra-realistic statue of the artist that has been programmed to answer set questions. Both Sulkowicz and her robotic double will sit on top of a sculptural platform, and visitors will interact with the Emmatron through an app. The performance will be accompanied by In-Action Figure, a 3-D printed statue of Sulkowicz produced in an edition of 20, which:
reflects the widespread commodification and flattening of her image in the news and on the internet.
0
0
Mark Devlin
Mark Devlin
2016-02-16 13:58:06
2016-02-16 13:58:06
First solo show announced
10 Dec, 2015
Paul Nungesser
Magazine Cover
0 Comments
Newsweek publishes a cover feature, The Other Side of The Sexual Assault Crisis, that includes an interview with Nungesser and his parents. His father on the graduation day:
I wondered…What would they do if they knew we were the parents of the guy Emma accused? What would they do? Would they spit in front of us?
Mother:
I would have liked to go to every single parent in that audience and say, 'I am the mother of Paul, and I am very proud of my son, and I hope you discuss with your sons and daughters what they did to him.'
Nungesser:
My faith in justice has been so fundamentally shaken, that I'm hoping by going forth and putting this into a court of law there's going to be someone who says this behavior that occurred here was [an] injustice. What happened to me…could happen to any other college male. Institutions are capable of intense cruelty without even realizing what they're doing.
0
0
Mark Devlin
Mark Devlin
2015-12-11 15:33:59
2015-12-11 15:50:00
Newsweek article
Newsweek
Paul Nungesser
Makes Statement
0 Comments
Sulkowicz threatens to sue Newsweek over its story about campus rape.
Paul Nungesser's complaint is filled with lies…. I want to warn you to be conscientious about what you publish as 'fact' for I may work with a lawyer to rectify any inaccuracies and misrepresentations.
0
0
Mark Devlin
Mark Devlin
2015-12-11 15:25:51
2015-12-11 15:49:27
Threatens to sue Newsweek
18 Nov, 2015
TEDx
Casting
0 Comments
Sulkowicz will participate in a TEDx talk at the TriBeCa Performing Arts Center in New York on 20 Oct, with several others on the topic of "borders and belonging." According to the program:
[The speakers] will explore the physical and socially-constructed borders between peoples, places and communities, as well as challenge how borders divide and unite us.
0
0
Mark Devlin
Mark Devlin
2015-11-19 00:24:07
2015-11-19 00:24:07
To participate in TEDx talk
13 Nov, 2015
Shia LaBeouf
Makes Statement
0 Comments
Sulkowicz praises LeBeouf's #ALLMYMOVIES performance work.
[It's] a participatory art piece, a relational aesthetics art piece. It's not just a stunt. I think there are things to think about in the piece…It's the most egotistical thing on Earth. Yet, at the same time, because of the endurance quality of it where he has to sit there and suffer through himself, suffer through watching himself, it's humble and inclusive. Like, 'I will suffer through this with you guys, if you want.'
0
0
Mark Devlin
Mark Devlin
2015-11-16 23:58:16
2017-07-16 07:05:53
Sulkowicz praises LeBeouf
28 Aug, 2015
Columbia University
Paul Nungesser
File Motion
0 Comments
Columbia University asks for Nungesser's case to be dismissed on First Amendment grounds.
Crediting an undergraduate student's thesis on the issue of sexual assault on college campuses is a decision at the heart of academic freedom. [Courts should not] second guess the kinds of decisions made by professors and administrators at Columbia in applying disciplinary and academic policies.
The school says it asked Sulkowicz not to take her mattress to the graduation, but there wasn't much it could do when she showed up with one anyway.
Taking action against Ms. Sulkowicz by literally grabbing the mattress out of her hands would have disrupted the ceremony for all the graduating students and their families and could have been dangerous given the space limitations and the size of the crowd.
Nungesser's lawyers:
In this instance, the disciplinary system worked correctly at Columbia. That still was not enough to save an innocent person from the wave of public sentiment regarding assaults on campus. Paul Nungesser quickly became a convenient scapegoat, a whipping boy, and Columbia not only stood idly by, but often participated in the attacks on Paul Nungesser. There is no amount of legal theory that can save Columbia from that reality.
0
0
Mark Devlin
Mark Devlin
2015-08-29 00:28:14
2015-08-29 00:30:20
Columbia asks for case dismissal
4 Aug, 2015
Kunstraum LLC
Nadja Marcin
Art Exhibition
0 Comments
Sulkowicz participates in 7 Women, 7 Sins, a group art show at Brooklyn's Kunstraum LLC, where Sulkowicz's work represents "wrath".  Her work consists of New York Times pages overlaid with drawings that question the content. A self-portrait in which her face is covered by her hands, covers a Times story about her, with text that reads, "you can take my story, but my body won't be overwritten." In another piece a drawing of a man holding his erect penis obscures an ad for Tiffany's diamonds featuring a couple ice skating in Central Park. Sulkowicz's text reads: "Fuck her. Believe this." Curator Marcin:
Emma's contributions confront us with a clear message: 'You lost humans. Don't judge. Listen to your inner self. Stop walking like a blind bird towards the cat. Now, consumption is at its highest peak; we are submissive. Emma makes her 'rape' purposely consumable and, therefore, attacks consumption at its most evil vein—the formation of inhumanity and our ill, irresponsible participation. She 'rapes' us and our judgment with a healthy dose of consciousness.
0
0
Mark Devlin
Mark Devlin
2015-08-05 01:36:10
2015-08-05 01:36:11
7 Women, 7 Sins
28 Jul, 2015
Camille Paglia
Makes Statement
0 Comments
In her Salon interview, Paglia criticizes Sulkowicz:
I'd give her a D!  I call it "mattress feminism." Perpetually lugging around your bad memories–never evolving or moving on!  It's like a parody of the worst aspects of that kind of grievance-oriented feminism. I called my feminism "Amazon feminism" or "street-smart feminism," where you remain vigilant, learn how to defend yourself, and take responsibility for the choices you make. If something bad happens, you learn from it.  You become stronger and move on. But hauling a mattress around on campus? Columbia, one of the great Ivy League schools with a tremendous history of scholarship, utterly disgraced itself in how it handled that case. It enabled this protracted masochistic exercise where a young woman trapped herself in her own bad memories and publicly labeled herself as a victim, which will now be her identity forever.  This isn't feminism–which should empower women, not cripple them.
0
0
Mark Devlin
Mark Devlin
2015-07-29 22:34:07
2015-07-29 22:34:07
'I would give her a D'
22 Jul, 2015
Columbia University
Lee Bollinger
Paul Nungesser
Files Suit
0 Comments
Nungesser amends his complaint against Columbia (document) with extra details, including that he repeatedly contacted the university to find out if Sulkowicz would be allowed to carry the mattress to his graduation:
In the weeks and months before graduation, Paul reached out repeatedly to Columbia administrators, requesting detailed information regarding whether Defendant Columbia would allow Emma to carry the mattress at the graduation ceremony. Despite repeated requests, Defendant Columbia refused to provide him with any information…
The complaint says that Sulkowicz asked twice to take the mattress to the graduation, and was denied, but that she took it anyway and the university did not stop her. The complaint also mentions threats against Nungesser by Sulkowicz ("it's not safe for him to be on this campus") and her friends, and says that the male student that Nungesser was cleared of touching is going to produce an interpretative dance about his claim.
0
0
Mark Devlin
Mark Devlin
2015-07-22 16:39:45
2015-07-22 16:49:48
Nungesser amends complaint
26 Jun, 2015
Columbia University
Paul Nungesser
Makes Statement
2 Comments
Both sides submit a letter (text) to the court summarizing the arguments they plan to raise in advance of a July 1 pre-trial hearing. Nungessers lawyer's expand on their original claims, saying  that despite Nuingesser being cleared by the University, Columbia did not curtail Sulkowicz's activities, and actually honored her:
Emma's time and indeed her academic work at Columbia has largely been defined by her part in the gender based anti-male discriminatory harassment campaign against Plaintiff Nungesser[;] these honors constitute yet another instant of Defendant Columbia directly rewarding, encouraging and celebrating Emma Sulkowicz's role in the gender based discriminatory harassment.
They also say Columbia allowed Sulkowicz to display pornographic material that had Nungesser's name attached to it in an art exhibition, and allowed Sulkowicz to carry the mattress to her (and Nungesser's) graduation:
At the graduation ceremony, Emma Sulkowicz was given a special university privilege contrary to the rules by Defendant Columbia to carry the mattress to her and Plaintiff Nungesser's graduation in another instance of Defendant Columbia perpetrated gender based discriminatory harassment of Plaintiff Nungesser
They also claim that Columbia allowed Sulkowicz to:
 build a public persona surrounding her false allegations, which has led to the posting of videos and other proposed performances depicting Plaintiff Nungesser as a rapist.
Columbia's attorneys do not rebut any of Nungesser's claims, and while the school acknowledges that Sulkowicz's campus activism made her a major figure in the sexual assault debate, it claims she was an independent third-party actor, and the school cannot be held responsible or liable for her conduct. The letter concludes by saying both sides are open to a pre-trial settlement.
0
0
Mark Devlin
Mark Devlin
2015-06-26 20:16:21
2015-06-26 20:27:23
Pre-trial summary letter
After a claimed denial of service attack, that had kept the video offline for a few days, Sulcowicz reposts her sex tape video. This time, however, the date Aug 27, 2012 (the date of her alleged rape) is blurred out.
0
0
Mark Devlin
Mark Devlin
2015-06-08 20:10:16
2015-06-08 20:16:02
Removes date from video