2 Feb, 2017
0
0
Mohsin Ranjha
Mohsin Ranjha
2017-02-02 11:40:29
2017-02-02 12:37:14
Pregnant with twins
4 Aug, 2015
Kanye West
Taylor Swift
Interview
0 Comments
Swift talks to Vanity Fair about how Jay-Z helped her heal the relationship with West.
I feel like I wasn't ready to be friends with [West] until I felt like he had some sort of respect for me, and he wasn't ready to be friends with me until he had some sort of respect for me—so it was the same issue, and we both reached the same place at the same time," Swift says. "I became friends with Jay Z, and I think it was important, for Jay Z, for Kanye and I to get along. . . . And then Kanye and I both reached a place where he would say really nice things about my music and what I've accomplished, and I could ask him how his kid's doing.
0
0
Mark Devlin
Mark Devlin
2015-08-04 16:50:44
2015-08-04 16:56:26
VF interview: Healing Kanye rift
26 Apr, 2015
Tidal
Makes Statement
1 Comments
Jay-Z defends Tidal in a series of Tweets.
Tidal is doing just fine. We have over 770,000 subs. We have been in business less than one month…The iTunes Store wasn't built in a day. It took Spotify 9 years to be successful…We are here for the long haul. Please give us a chance to grow & get better…There are many big companies that are spending millions on a smear campaign. We are not anti-anyone, we are pro-artist & fan…We made Tidal for fans. We have more than just music. We have video, exclusive concerts, tickets for events early, live sports!..Tidal is where artists can give their fans more without the middlemen…Indie artists who want to work directly w/ us keep 100% of their music. "If you don't want the CEOs all in the videos" haa
0
0
Mark Devlin
Mark Devlin
2015-06-03 22:28:07
2015-06-24 16:15:43
Defends Tidal
6 Apr, 2015
Tidal
Interview
0 Comments
The rapper, along with Tidal exec Vania Schlogel, holds a Q&A session with students at New York University's Clive Davis Institute of Recorded Music. He talks about how Tidal gives a higher royalty to its artists.
You don't want to single anyone out, per se — but currently we pay the highest royalty percentage. And there is no free tier service. If you have five people paying for music, and 10 people consuming it, then the artist starts at -5. We start at 1. There is no free tier and we'll pay the highest royalty percentage. That's how we'll change the industry…You guys may have seen some of the stats like, Aloe Blacc had a song that was streamed 168 million times and he got paid $4,000. For us, it's not us standing here saying we're poor musicians. If you provide a service, you should be compensated for it.
On the discussion about 'rich artists' benefiting:
You never hear Tim Cook's net worth whenever he tries to sell you something. Steve Jobs, God bless, he had to have been pretty rich — nobody's ever said, 'Oh, the rich getting richer! I won't buy an iPhone!' Yeah, right. It's not about being pretentious; again, this is a thing for all artists. You pay $9.99 for Spotify, so why not $9.99 for Tidal? We're not asking for anything else, we're just saying that we'll spread that money to artists more fairly. We're not saying anything other than that, and we're saying that we're in a position to bring light to this issue. We're using our power that way.
0
0
Mark Devlin
Mark Devlin
2015-04-22 22:40:50
2015-04-22 22:40:50
NYU Q&A
30 Mar, 2015
Alicia Keys
Beyonce
Beyonce Knowles
Calvin Harris
Chris Martin
Daft Punk
Deadmau5
J. Cole
Jack Wright
Jason Aldean
Madonna
Regine Chassagne
Rihanna
Tidal
Usher
Win Butler
Product Release
0 Comments
Jay-Z launches his streaming music service TIDAL at an industry event, #TIDALforall at Skylight in Moynihan Station in New York City. He announces his partnership with 16 other artists, including Beyonce, Madonna, Usher, Rihanna, Butler and Chassagne of Arcade Fire, Jason Aldean, J. Cole, Jack Wright, Chris Martin, Daft Punk, Deadmau5, Nikki Minaj, Coldplay and Calvin Harris, who formally sign a declaration of partnership. Tidal is the first service to offer ad-free music, video and editorial content owned by the stars who actually create it. The high quality sound service is available across iOS and Android devices, as well as in Web browsers and desktop players, in the U.S. and 30 other countries. Tidal Premium is $9.99, and Tidal Hifi is $19.99. Alicia Keys:
We come to you with one voice in unity. The first ever artist owned global music and entertainment platform!
0
0
Candice Lee
Candice Lee
2015-03-31 03:15:03
2015-04-21 12:28:12
Launch Tidal
13 Mar, 2015
Andy Chen
Aspiro
Tidal
Acquisition
0 Comments
Jay-Z wins control of Aspiro after more than 90% of shareholders accepted the star's $54m offer. A spokesman for Project Panther Bidco, says all the conditions for completing the acquisition have now been met. The offer is  declared unconditional on Friday and Aspiro will be delisted from the Nasdaq Stockholm exchange.
Aspiro had 500,000 paying users for its streaming services at the end of 2014, which includes 35,000 subscribers for its "lossless" HiFi-quality music service that is available in the UK under the Tidal brand, a service that costs £19.99 a month – double the price of Spotify in the UK. The company had posted a net loss of $5m for the last three months of 2014, and admitted that it could run out of money at some point this year. The company plans to launch Tidal in 22 countries, mostly in Europe, by the end of March.
0
0
Mark Devlin
Mark Devlin
2015-04-17 19:18:47
2015-04-17 19:23:28
Aspiro acquisition complete
30 Jan, 2015
Andy Chen
Aspiro
Tidal
Acquisition
0 Comments
Jay Z, though his company, Project Panther, will buy Aspiro, a Swedish music streaming service WiMP for 464 million Swedish crowns ($56 million) in cash. Shares in Aspiro leap 59 percent in early trading, to the bid level of 1.05 crowns per share. Norwegian media house Schibsted, Aspiro's main shareholder, says it had accepted the offer, while Aspiro's board said it is united in recommending the bid, virtually ensuring its success. Project Panther:
Panther believes that the recent developments in the entertainment industry, with the migration to music and media streaming, offers great potential for increased entertainment consumption and an opportunity for artists to further promote their music. Panther's strategic ambition revolves around global expansion and up-scaling of Aspiro's platform, technology and services.
0
0
Mark Devlin
Mark Devlin
2015-04-17 19:06:24
2015-04-21 12:38:22
Aspiro Acquisition Bid
24 Aug, 2014
0
0
Davis Eminpasha
Davis Eminpasha
2014-08-25 15:29:06
2015-04-21 12:45:19
VMA performance
7 Jul, 2014
Solange Knowles
Interview
0 Comments
In an interview in Lucky magazine, Knowles says she's ready to move on following her fight with Jay-Z.
What's important is that my family and I are all good. What we had to say collectively was in the statement that we put out, and we all feel at peace with that.
https://newslines.org/wp-content/uploads/2014/07/Lucky-cover.jpg
647
467
Carol Cassada
Carol Cassada
2014-07-07 15:17:45
2014-07-07 15:17:47
Lucky interview
29 Jun, 2014
Beyonce Knowles
0 Comments
During her On the Run tour with Jay Z,  Beyonce displays Justin Bieber , Tupac Shakur and other celebrity mugshots on the stage screen, saying
Even the greatest can fall
0
0
nikki felder
nikki felder
2014-06-29 01:14:33
2014-06-29 01:14:33
Shows Bieber mugshot on stage
6 Jun, 2014
Beyonce Knowles
0 Comments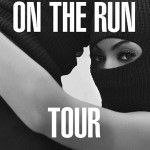 Beyonce and Jay-Z add a second show at the Met Life stadium, on their On The Run Tour. $1 dollar from each ticket sale will go to the Shawn Carter foundation, which helps provide scholarships to students in need, and Beyonce's BeyGOOD movement.
https://newslines.org/wp-content/uploads/2014/06/on-the-run-tour.jpg
381
650
merceadez
merceadez
2014-06-07 01:13:48
2015-04-21 12:53:20
Add tour dates
27 May, 2014
0
0
merceadez
merceadez
2014-06-04 23:16:10
2014-07-20 01:06:40
Beyoncé, Jay-Z skip West wedding
15 May, 2014
Beyonce Knowles
Solange Knowles
Makes Statement
0 Comments
Beyonce and Jay-Z release a statement about the elevator attack.
As a result of the public release of the elevator security footage from Monday, May 5th, there has been a great deal of speculation about what triggered the unfortunate incident. But the most important thing is that our family has worked through it. Jay and Solange each assume their share of responsibility for what has occurred. They both acknowledge their role in this private matter that has played out in the public. They both have apologized to each other and we have moved forward as a united family. The reports of Solange being intoxicated or displaying erratic behavior throughout that evening are simply false. At the end of the day families have problems and we're no different. We love each other and above all we are family. We've put this behind us and hope everyone else will do the same.
0
0
merceadez
merceadez
2014-07-20 01:02:56
2014-07-20 01:13:02
Solange statement
5 May, 2014
Beyonce Knowles
Solange Knowles
Fight
0 Comments
On route to the Met Ball Gala after-party, Jay-Z is physically attacked by his sister-in-law, Solange Knowles. Security camera footage shows Beyonce, Jay-Z and Solange entering the elevator with with a team of bodyguards. As soon as the elevator closes, Solange kicks and punches Jay-Z, who blocks the attack. She continues to shout insults and tries to hit him two more times. Beyonce stands against the wall with her hands clasped together.
0
0
marocuya
marocuya
2014-05-12 18:48:45
2015-04-21 13:02:13
Solange attacks Jay-Z
10 Feb, 2014
0
0
Jamie
Jamie
2014-09-04 15:47:58
2014-09-04 15:47:58
Wins Grammy
27 Jan, 2014
0
0
merceadez
merceadez
2014-08-04 14:23:31
2015-01-24 13:35:19
Drunk In Love performance
26 Jan, 2014
0
0
Jamie
Jamie
2014-09-03 15:14:56
2014-09-03 15:14:56
Grammy nomination
0
0
Jamie
Jamie
2014-08-27 01:25:34
2014-08-27 01:25:34
Grammy nomination
0
0
Jamie
Jamie
2014-08-27 01:24:15
2014-08-27 01:24:15
Grammy nomination
0
0
Jamie
Jamie
2014-08-27 00:09:57
2014-08-27 00:09:57
Grammy nomination