What's this? This is an unbiased just-the-facts news timeline ('newsline') about Woody Harrelson, created by Newslines' contributors. Help us grow it by finding and summarising news. Learn more
Woody Harrelson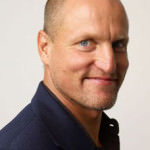 24 posts
Lionsgate releases the official trailer for Mockingjay Part 2, the final installment of the Hunger Games series.
The official Hunger Games Mockingjay Part 2 trailer is released. Katniss Everdeen (Lawrence):
Snow has to die for what he's done. We all have one enemy. He corrupts everyone and everything! He turns the best of us against each other.
What's this? This is an unbiased just-the-facts news timeline ('newsline') about Woody Harrelson, created by Newslines' contributors. Help us grow it by finding and summarising news. Learn more