11 Oct, 2016
Russia
Makes Statement
0 Comments
Russia says it will create a permanent naval base in Syria to help their ally. Russia already has an active air base in Syria which was effectively being used in the current conflict. Spokesperson:
By doing this Russia is not only increasing its military potential in Syria but in the entire Middle East. The necessary papers are ready and are in the process of being approved by different agencies. We hope we can ask you to ratify these documents soon.
0
0
P.P.Pillai
P.P.Pillai
2016-10-11 07:06:04
2016-10-11 20:44:19
Russia to open Syrian naval base
Francois Hollande
Vladimir Putin
Appearance Cancellation
0 Comments
After Hollande cancels a meeting with Putin, the Russian president cancels his visit to Paris, where he was to inaugurate a new Russian Orthodox cathedral and visit a Russian art exhibition on Oct. 19. Hollande:
I made it known to Mr Putin that if he came to Paris, I would not accompany him to any ceremonies, but that I was ready to continue the dialogue on Syria. He decided to postpone the visit…With Russia, France has a major disagreement on Syria and the Russian veto of the French resolution at the U.N. Security Council has prevented the cessation of bombings and enablement of a truce. I'm ready to meet President Putin if we can advance peace, end the bombings and announce a truce.
0
0
P.P.Pillai
P.P.Pillai
2016-10-11 06:35:54
2016-10-11 20:39:25
Postpones Paris visit
Michael Fallon
Russia
Makes Statement
0 Comments
Following a statement from UK Defence Minister Fallon, Russia defends its action in Syria.
Before launching into incoherent conjecture about Russia's supposed responsibility for the situation in Aleppo in particular, and Syria in general, it is necessary to think – what has the UK contributed to this poor country? Where was the UK when ISIS nearly reached the Mediterranean coast, almost turning Syria into a terrorist caliphate, like Libya. After all, it was you who controlled the skies at the time. We delivered over 1000 liberated settlements, thousands of tons of humanitarian aid, and thousands of square kilometers freed from ISIS' hold, to which peaceful life has returned. How many settlements have been liberated, how much humanitarian aid delivered, and how many square feet have been cleared of ISIS by the UK?
0
0
P.P.Pillai
P.P.Pillai
2016-10-11 20:35:44
2016-10-11 20:35:44
Russia rebuffs UK
Andrew Mitchell
Russia
Makes Statement
0 Comments
Conservative MP Mitchell, who will lead an emergency Commons debate on the situation in Syria, says British forces may join an international coalition that will defend Aleppo against alleged war crimes by Russian air strikes.
What we are saying is very clear. No one wants to see a firefight with Russia, no one wants to shoot down a Russian plane. But what we do say is that the international community has an avowed responsibility to protect and that protection must be exerted. If that means confronting Russian airpower defensively, on behalf of the innocent people on the ground who we are trying to protect, then we should do that…It's not a declaration of war against Russia but it is an absolute declaration that we will seek to protect the innocent victims of these war crimes. I think that Britain should explore with its allies how it would enforce a no-fly zone. It is clearly not something we can do on our own but as part of a coalition of the willing to confront this appalling catastrophe we should certainly be willing to explore that and implement it if we are able to do so.
0
0
P.P.Pillai
P.P.Pillai
2016-10-11 06:12:33
2016-10-11 20:31:52
British forces may join coalition
Francois Hollande
Russia
Vladimir Putin
Accusation
0 Comments
President Hollande accuses Russia of war crimes in Syria, and says he wants to sue the country in International Criminal Court for their role in alleged war crimes over the Syrian city of Aleppo. Hollande also says he may not receive the Russian president who is scheduled to visit Paris, late this month, for a church opening ceremony.
I have asked myself that question: Is it useful? Is it necessary? Could we do something that pushes him as well and stop what they're doing with the Syrian regime — that is to say the help they are providing to the Syrian regime, which sends bombs to the population of Aleppo? If I receive him, I would tell him that it is unacceptable, that it is bad even for the image of Russia. What I tell them, is that these populations are populations that are today victims of war crimes and those who commit those acts will have to pay for their responsibility in front of the International Criminal Court.
0
0
P.P.Pillai
P.P.Pillai
2016-10-11 05:59:45
2016-10-11 20:25:52
Accuses Russia of war crimes
9 Oct, 2016
Russia
Syrian Democratic Forces
Syrian National Coalition
0 Comments
A French-backed UN resolution to maintain peace in Aleppo, aimed at protecting the lives of more than 250,000 trapped civilians receives 11 votes in favor, but despite crossing the minimum number of votes, Russia uses its veto power to halt the resolution. It is the fifth time Russia vetoes such a resolution on the five-year -long conflict. A Russian backed Resolution [when] received only four votes in favor which is not enough for the resolution to pass.
0
0
P.P.Pillai
P.P.Pillai
2016-10-09 02:21:05
2016-10-10 16:16:09
Russia vetos Aleppo resolution
31 Aug, 2016
Abu Muhammad al-Adnani
Islamic State (IS)
Death
0 Comments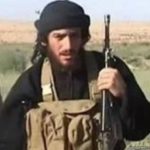 Islamic State says al-Adnani, one of its most prominent and longest-serving leaders, was killed in what appeared to be an airstrike on a vehicle traveling in the Syrian town of al-Bab, depriving the militant group of the man in charge of directing attacks overseas. US officials  stopped short of confirming Adnani's death, as assessments often take days and often lag behind official announcements by militant groups.
0
0
Rao Muhammad Shahid Iqbal
Rao Muhammad Shahid Iqbal
2016-09-13 21:46:09
2016-09-13 21:46:10
Killed in airstrike
21 Aug, 2016
ISIS
Turkey
Terror Incident
0 Comments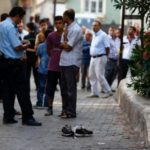 At least 50 people are killed and dozens more wounded latein an attack possibly carried out by a suicide bomber on a wedding party in the Turkish city of Gaziantep near the Syrian border. A senior security official says the device used was the same type as those employed in the July 2015 suicide attack in the border town of Suruc and the October 2015 suicide bombing of a rally of pro-Kurdish activists in Ankara. Reports say the attack was carried out by a suicide bomber aged between 12 and 14. Turkey's foreign minister:
Daesh should be completely cleansed from our borders and we are ready to do what it takes for that.
0
0
Rao Muhammad Shahid Iqbal
Rao Muhammad Shahid Iqbal
2016-08-21 12:49:23
2016-08-22 20:24:33
22 dead in Turkey wedding suicide bomb
19 Aug, 2016
ISIS
Russia
Makes Statement
0 Comments
Islamic State claims responsibility for an attack on a traffic police post outside Moscow in which both attackers were killed, calling it revenge for Russia's aerial bombing campaign in Syria. The militant group made the claim in a video in which the purported attackers say they want to take revenge for Russia killing Muslims in the Middle East.
0
0
Rao Muhammad Shahid Iqbal
Rao Muhammad Shahid Iqbal
2016-08-20 16:29:22
2016-08-22 19:55:25
Claims responsibility for attack
18 Aug, 2016
Omran Daqneesh
Video appearance
0 Comments
A video of Daqneesh sitting in a hospital room, covered in dust and rubble goes viral. Daqneesh and his family were injured when their house was destroyed by an airstrike, allegedly by Syrian Government forces. It took nearly an hour to dig Omran out from underneath the rubble. He is released from hospital after two hours. Doctor:
Omran was in the same daze and shock you saw he had when he was in the ambulance. He was in the same situation, he did not cry at all.
0
0
Rao Muhammad Shahid Iqbal
Rao Muhammad Shahid Iqbal
2016-08-19 13:15:41
2016-08-20 13:54:42
Video goes viral
9 Jan, 2016
Al Nusra Front
Military Action
0 Comments
Syrian airstrikes hit a courthouse and prison associated with Al Nusra Front, an al-Qaeda affiliate, killing both guards and prisoners. Reports differ as to the number killed.
0
0
Jessica Voloudakis
Jessica Voloudakis
2016-01-09 13:59:16
2016-01-11 22:17:17
Airstrikes hit prison
Military Action
0 Comments
23 Syrians die of starvation as government forces besiege the town of Madaya in Syria. Damascus permits MSF to access the town, but refuses to allow residents to leave as they continue to lay siege to the city.
0
0
Jessica Voloudakis
Jessica Voloudakis
2016-01-09 13:50:43
2016-01-11 22:29:34
Madaya besieged, residents starve
23 Dec, 2015
Amnesty International
Russia
Death Count
Makes Statement
0 Comments
A report by Amnesty says Russian airstrikes have killed at least 200 civilians. The group accuses Russia of using cluster bombs in civilian areas and says such attacks could constitute war crimes.Russia's defence ministry dismisses the report as containing "fake information" and "trite cliches".
0
0
Bella Bradson
Bella Bradson
2015-12-24 15:29:56
2015-12-24 15:29:56
Amnesty claims Russian airstrikes kill 200 civilians
22 Dec, 2015
0
0
Bella Bradson
Bella Bradson
2015-12-24 15:23:09
2015-12-24 15:23:09
Turkey criticizes Russia's Syria involvement
15 Nov, 2015
France
ISIS
Military Action
0 Comments
French fighter planes carry out their biggest bombing raid in Syria, dropping 20 bombs on the Islamic State stronghold of Raqqa. The fighters were launched from the United Arab Emirates and Jordan. French foreign minister Laurent Fabius said France had the "legitimacy" to take action against ISIS after the terror attacks in Paris. ISIS casualties are reported, but no civilian casualties. The French Defence Ministry
The first target destroyed was used by ISIS as a commanding post, a jihad recruitment center and a depot for arms and munitions. The second target housed a terrorist training camp.
0
0
Vinh
Vinh
2015-11-15 18:56:39
2015-11-16 14:12:36
France bombs Syria
1 Nov, 2015
Iran
Russia
0 Comments
Anonymous sources in western intelligence agencies have told Fox News that Russia is helping Iran violate a UN Security Council embargo and transport arms and munitions to Syria. The sources say Russian cargo flights have been delivering Iranian weapons to the Russian-operated air base outside of Latakia, a strategic city on the Mediterranean coast, twice a day for the past ten days.
0
0
jamshid
jamshid
2015-11-01 04:24:39
2015-11-01 13:10:57
Report: Russian delivering Iranian weapons
The United States will largely abandon its $580 million plan to train moderate Syrian rebels fighting Islamic State, and instead provide arms and equipment directly to rebel leaders and their units on the battlefield.
0
0
Jeff Morris
Jeff Morris
2015-10-09 15:23:16
2015-10-27 01:43:32
U.S. abandons training Syrian rebels
10 Sep, 2015
Russia
0 Comments
The U.S says that Russia is continuing its military buildup in Syria. Aerial imagery shows Russia two tank-landing ships have recently arrived at Tartus and about a dozen Russian armored personnel carriers are now at the Bassel al-Assad airport, named after Syrian President Bashar al-Assad's older brother. An Antonov-124 Condor military transporter had flown into the airport, bringing the total number of transport flights to at least four in recent days. Despite the buildup of military equipment, officials noted there was no immediate indication Russia had sent in any ordnance or heavy weaponry. A US military official says "under 50" Russian troops had arrived in Syria in recent days. The Russian naval infantry that are already in Syria say their mission is to protect their military hardware rather joining the war. U.S official:
There's not consensus in the intelligence community about what it means. You have to take what Russia says with a grain of salt because they haven't always been transparent and honest about their intentions.
0
0
clough
clough
2015-09-10 11:21:09
2015-09-11 02:55:02
U.S.: Russia building military in Syria
19 Aug, 2015
Suleiman Khamis
Makes Statement
0 Comments
During a meeting with a delegation representing Chinese, Ukrainian, Norwegian and Austrian firms interested in investing in power generation, Syrian Minister for Electricity Khamis encourages foreign companies to invest in the electricity sector of his country, supporting the development process in Syria in its early phase of reconstruction, and providing all the necessary facilities, including procedural requirements.
0
0
Enzo Sardellaro
Enzo Sardellaro
2015-08-19 16:01:33
2015-08-19 22:13:33
Encourages foreign electricity sector investment
11 Aug, 2015
ISIS
Kidnapped
0 Comments
A pregnant 15-year-old Swedish girl is being held by ISIS in Syria after running away from her foster home with her boyfriend to join al-Qaida. Swedish Foreign Ministry:
We have been informed that a Swedish minor is in Syria. We are in contact with family members,
The 15-year-old, whose name is not disclosed, disappeared from her foster home in Boras, near the south-western town of Gothenburg, on 31 May. It said she is six months pregnant. She and her 19-year-old boyfriend married in a Muslim ceremony in Stockholm earlier this year without their parents' knowledge and reportedly travelled to Syria via Turkey, where they were recruited by an al-Qaida-linked group. The couple were captured by ISIS fighters in the northern city of Aleppo, and have been moved to an ISIS-controlled area. The boyfriend has been forced to fight for the jihadist group. The daughter had called her parents at least three times while being held by Isis after women secretly lent her a cell phone. Mother:
I spoke to her yesterday and found out she has been moved to a group of women. She is not allowed to be with her boyfriend because they aren't considered married by [ISIS]. She was very sad and very scared. We don't know how to get her out of the country. Now she's in an [ISIS]-controlled area so it will be even harder.
The father says that his daughter might be moved to live with a group of women in Manbij, a town north-east of Aleppo, if ISIS militants did not recognise the marriage.
0
0
chrisu28
chrisu28
2015-08-12 03:37:33
2015-08-12 16:14:19
Pregnant swedish teenager held