20 Aug, 2015
John McAfee
Reddit
Interview
0 Comments
McAfee conducts a Reddit AMA, where he talks about society:
Here's what I've learned. People will be people, you can trust no one. It's not a bad thing/cynical. I trust people to be people, to act in their own self-interests. If you understand that, you can use that! People will be disloyal, I've heard there are wives that sleep around, etc. We are disloyal, but loving, kind, gracious. We are a contradiction, the negatives are not bad if you see them for what they are. You cannot trust people, big deal, you CAN trust them to be self-interested, and I use that all the f-cking time.
About Belize:
The most beautiful in the world. It has a barrier reef, 2nd in the world. I had 5 boats on the beach on the ocean, you try that anywhere else. It has jungles and ruins that haven't even been explored. The problem is that it has people there, people descended from pirates. There is nothing illegal that the government there is not into. The government is smart if you just go there as an American you will not be bothered. I lived in the jungles where I was the only white person, and they were on to me. They asked me for $2M, weeks later 40+ armed men stormed my house, shot my favorite dog, and held me in the sun with my hands tied. The next day the congressman came and apologized asked for the $2M again. I should have done that rather than tell him to get the f-ck off my property.
And life:
Money corrupts. Once you have enough money, you have no friends, none, even the most dedicated friend you had cannot stop thinking about his mortgage, or new car, or new wife, and friendship ends. Second, your life becomes a nightmare. I was getting 1000/day asking for help, or asking for me to invest (the best was rocket-power roller skates, I almost invested). Money now has become information, how does Google live? They gather information on smartphones and their services. This is far worse than paper. Paper doesn't try to get into your head, to find out who you're f-cking, etc. We are all jealous, hopeful and ambitious, and as long as that exists we'll all have chaos.
0
0
Mark Devlin
Mark Devlin
2015-09-11 00:28:57
2015-09-11 00:28:57
Reddit AMA
11 Jul, 2015
Reddit
Steve Huffman
Interview
0 Comments
Huffman participates in a Reddit AMA (link). On bringing back controversial subreddits:
Unlikely. Creating a clear content policy is another of my immediate priorities. We will make it very clear what is and is not acceptable behavior on reddit. This is still a work in progress, but our thinking is along these lines: Nothing illegal. Nothing that undermines the integrity of reddit. Nothing that causes other individuals harm or to fear for their well-being. Banning content will be a last resort…I don't want to ever ban content. Sometimes, however, I feel we have no choice because we want to protect reddit itself.
On growth:
Of course the board wants to see growth. I want to see growth, too. We're not going to see much growth without serious product efforts, and we're not going to get serious product efforts without more resources. Fortunately, I have the ability to get those resources, so that's what I'll do.
0
0
Mark Devlin
Mark Devlin
2015-07-12 01:40:32
2015-07-12 01:41:40
AMA
8 Jul, 2015
Reddit
Victoria Taylor
Makes Statement
0 Comments
In her first statement since she was fired from the site, Taylor thanks her supporters (full text):
I've had some time to think about how to respond to the extraordinary kindness and support you've shown me. And here it is: I'll never forget my time at reddit. You allowed me to be a part of some of the greatest conversations of our time, and it was an honor to be your ambassador. I just want to take a moment to say thank you to all of you who have reached out.

Thank you for everything you've given me. From your messages to your artwork, I am deeply moved and grateful beyond words, and your encouragement has meant more than you'll ever know. I've been incredibly humbled and honored to serve this community, and I truly believe all voices matter. Your voices matter. You proved that this weekend. And really, this weekend wasn't about me. It was about you. And if I know one thing about this community, it's that you'll continue making your voices heard. And that's an inspiration.
0
0
Mark Devlin
Mark Devlin
2015-07-08 21:07:29
2015-07-08 21:10:51
Thanks supporters
3 Jul, 2015
Reddit
Victoria Taylor
Voat
0 Comments
In a response to the earlier removal of Taylor, over 2/5s of the default subreddits that comprise the bulk of user page views make themselves private. Several hundred normal subreddits also take themselves down in protest. Some smaller subreddits and Reddit's competition, Voat, have seen a boost in traffic as a result. A moderator from /r/pics:
Most people are saying that Victoria leaving was the straw that broke the camel's back. Reddit's failing at communication with moderators (and users) goes so far back, even to when I wasn't on this site.
0
0
Patrick Griffiths
Patrick Griffiths
2015-07-03 06:17:21
2015-07-03 13:58:26
Subreddits go private
2 Jul, 2015
Alexis Ohanian
Reddit
Victoria Taylor
Makes Statement
0 Comments
Ohanian makes an announcement in regards to Taylor's removal.
We don't talk about specific employees, but I do want you to know that I'm here to triage AMA requests in the interim. All AMA inquiries go to AMA@reddit.com where we have a team in place…I posted this on [a mod sub] but I'm reposting here:

We get that losing Victoria has a significant impact on the way you manage your community. I'd really like to understand how we can help solve these problems, because I know r/IAMA thrived before her and will thrive after…We're prepared to help coordinate and schedule AMAs. I've got the inbound coming through my inbox right now and many of the people who come on to do AMAs are excited to do them without assistance (most recently, the noteworthy Channing Tatum AMA).
This is met with harsh criticism and has a total comment score of under -2500.
0
0
Patrick Griffiths
Patrick Griffiths
2015-07-03 07:52:54
2015-07-03 14:06:27
Will 'triage' AMA requests
19 May, 2015
Bernie Sanders
Interview
0 Comments
Sanders answers questions on Reddit.
My first effort would be to rally the American people to demand that Congress pass a progressive agenda which reverses the decline of our middle class. We have got to create millions of decent-paying jobs rebuilding our infrastructure, we've got to raise the minimum wage to a living wage, we've got to overturn this disastrous Citizens United Supreme Court decision and we have to transform our energy system in order to protect us from climate change. If the American people are politically active and demand that Congress act on their behalf, we can accomplish those goals and much more.
0
0
Sara Feldman
Sara Feldman
2015-05-20 12:36:54
2015-05-20 15:41:29
Reddit AMA
1 Oct, 2014
Reddit
Sam Altman
Makes Statement
0 Comments
Altman announces in an AMA that he and other investors in the latest round are giving part of their shares to users of the site:
We're working on a way to give 10% of our shares from this round to the reddit community. I hope we can increase community ownership over time–I've always thought communities like reddit should mostly own themselves, and that it's time for some innovation around corporate structure here. I'm giving the company a voting proxy on my shares.
0
0
reuben
reuben
2014-10-17 02:28:05
2015-03-23 01:24:11
Giving back Reddit shares
30 Sep, 2014
Sam Altman
Interview
0 Comments
Altman takes questions in a Reddit AMA. He discusses the investment in Reddit and various themes, including creating a work culture:
Founders should never expect employees to work as hard and care as much as they do, but still, if you join an early-stage startup, expect to work very hard. Most people at Facebook still seem to work very hard. Generally, I think companies should hold off the transition to feeling 'corporate' as long as possible, but transition to something with better work-life balance after a few years–no one can work around the clock forever. All of that said, I do think most startups need to get some basic HR in place sooner than they usually do.
Sites that rely on user-generated content should be owned by the users:
1) People take care of what they own. 2) It just seems fair–users create the value, they should get to capture some of it. 3) I do think more sites could benefit from this, and honestly I'm somewhat surprised others haven't tried it."
What companies need to focus on
Focus on getting a small number of super-engaged users that love you, and them spread the community. If you're building it for an exit, you will probably be disappointed. That's not a specific statement about a community site but a general comment about startups.
0
0
Mark Devlin
Mark Devlin
2014-10-16 21:44:25
2015-03-23 01:24:37
Reddit AMA
28 Aug, 2014
Product Hunt
Ryan Hoover
0 Comments
Hoover answers questions on the logo, joining Y Combinator, and how it selects products.
We encourage people to share their product on PH as this sparks discussion and frankly drives more traffic to the site; however, the quality of products (which I know, is subjective) is incredibly important. If people are disinterested in the products featured on PH, nothing else matters.
0
0
reuben
reuben
2014-10-25 23:19:19
2014-10-25 23:19:19
Ryan Hoover AMA
14 Aug, 2014
Microsoft
0 Comments
The Internet Explorer development team conducts an AMA (ask me anything) session on Reddit. They discuss technical aspects of creating a web browser, what it's like to work at Microsoft, and the negative reputation Internet Explorer has in tech communities. They say they briefly considered changing Internet Explorer's name to avoid the stigma against the browser:
It's been suggested internally; I remember a particularly long email thread where numerous people were passionately debating it. Plenty of ideas get kicked around about how we can separate ourselves from negative perceptions that no longer reflect our product today.
0
0
lesley
lesley
2014-08-17 23:11:28
2014-10-15 21:13:16
Internet Explorer AMA
4 Aug, 2014
Chris Jericho
Fozzy
WWE
0 Comments
Jericho hosts an "Ask Me Anything" chat on Reddit. Jericho discusses wrestling, Fozzy and his current status with WWE.
I can't balance both. Which [is] why I only come back to the WWE when Fozzy is taking a break. My WWE stints will be more like tours now. And this tour ends September in Nashville.
0
0
Scott Christophers
Scott Christophers
2014-08-09 15:36:22
2014-08-09 15:36:22
Reddit AMA
7 Jun, 2014
Abu Ibrahim Ar-Raqqawi
ISIS
0 Comments
Ar-Raqqawi answers questions about life under ISIS in the self-professed Caliphate's capital. On whether there are positives from the implementation of Shariah law:
In my opinion ISIS has done nothing good, except we aren't being shelled anymore, so that's the bright side. They aren't really trying to win the hearts and minds here. They run the "Da'wah" tents for children, but those are dangerous. They've convinced many kids to join ISIS, without their parent's knowledge. It's brainwashing.

There's always a "barrier"between ISIS members and civilians. Today an ISIS guy dressed in civilian clothing went into a store and said "could I buy some cigarettes, but I don't want the ISIS guys to know". The shop owner closes shop, and hands him a pack. The guy then leaves and calls up an ISIS truck, and they search his shop and burn the cigarettes.
0
0
reuben
reuben
2014-10-23 02:22:43
2015-01-17 11:35:31
Ar-Raqqawi Reddit AMA
18 Mar, 2014
Jim Cornette
Interview
0 Comments
Cornette hosts Reddit Ask Me Anything segment. He discusses WWE booking, Kevin Steen and Colt Cabana.
Colt is a fine mid-card wrestler, an average look and an oK at best promo, he was perfect for WWE.
0
0
Scott Christophers
Scott Christophers
2014-08-26 19:43:59
2014-08-26 19:43:59
AMA Reddit chat
11 Feb, 2013
Bill Gates
Reddit
1 Comments
Bill Gates does an AMA on Reddit, where he discusses vaccines, climate change, And Steve Jobs.
Original thread here. A summary of Gates' answers can be found here.
https://newslines.org/wp-content/uploads/2013/02/bill-gates-AMA.jpg
759
950
Mark Devlin
Mark Devlin
2013-02-11 23:57:35
2014-10-15 21:16:58
Bill Gates AMA
29 Aug, 2012
Barack Obama
Reddit
0 Comments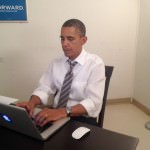 President Obama participates in a surprise open question-and-answer session on the Web community Reddit, as the subject of one of the site's regular "Ask Me Anything" threads. Reddit's site experienced some outages immediately following the announcement, due to increased traffic.
https://newslines.org/wp-content/uploads/2013/01/obama-ama.jpg
450
600
Mark Devlin
Mark Devlin
2012-08-29 21:14:47
2014-11-05 22:04:31
President Obama AMA