6 Feb, 2017
Lady Gaga
Super Bowl
0 Comments
Gaga performs at the 51st Super Bowl, which is between the New England Patriots and the Atlanta Falcons, at the NRG stadium in Houston. Wearing a short silver jeweled leotard, fishnet tights and a mask, she starts the show on the stadium roof, singing God Bless America and This Is Your Land with around 300 drones forming a US flag behind her. Then she jumps from the stadium roof to the middle of the pitch, suspended by two wires. When she lands on the stage, she performs Poker Face, Just Dance, and Born This Way. She also performs part of the pop dance duet Telephone. Gaga plays the piano during her show, performing a more recent song: Million Reasons. While changing positions on her piano stool, she gives a shout-out to her parents.
Hey, dad. Hi, mum.
Gaga closes the show with the song Bad Romance, drops the mic, and jumps off the stage amidst fireworks.
0
0
Nnanna Mba
Nnanna Mba
2017-02-06 06:39:45
2017-02-08 06:43:40
Superbowl 51 half-time show
22 Jul, 2015
Taye Diggs
0 Comments
Diggs takes over the titular role in the revival of Hedwig and the Angry Inch in New York, playing the transgender rocker who sings about her botched surgery.
Hedwig is the role of a lifetime. I'm looking forward to being challenged performance-wise on many levels, as well as being humbled by the musical's social implications. I also like wearing nail polish.
0
0
Lynn B. Schramek
Lynn B. Schramek
2015-07-26 16:22:12
2015-07-26 18:29:13
Hedwig And The Angry inch
Jun 2015
0
0
Nichole
Nichole
2015-07-27 17:58:14
2015-07-27 21:58:57
Announces Harry Potter and the Cursed Child
27 Apr, 2015
Nicki Minaj
0 Comments
Minaj performs at the bar mitzvah of thirteen-year-old Matt Murstein, son of Andrew Murstein, president of Financial Corp. She performs seven of her hit songs and later gave a message for teenagers.
Get an education. Stay in school. And don't be a slouch or a bum. And ladies, never let a man have to take care of you. Do you understand me? Be your own woman. Be your own person.
https://instagram.com/p/17M9hnL8Qm/
0
0
Mudit Chauhan
Mudit Chauhan
2015-04-28 23:53:47
2015-04-29 00:01:36
Bar mitzvah performance
8 Feb, 2015
0
0
Megan Thacker
Megan Thacker
2015-02-20 18:04:32
2015-02-20 21:10:44
Grammy Awards performance
Jan 2015
60 Minutes
Alive: 55+ and Kickin'
Lesley Stahl
Vy Higginsen
0 Comments
Higginsen's Alive: 55+ and Kickin' is profiled on 60 Minutes. The Harlem show gives black baby boomers, many who have not been on the stage before, an opportunity to share stories and songs about their struggles in urban America. Higginsen:
The first 50 years are for learning; the second 50 are for LIVING! The older people carry the music in their body, in their mind. If they die, then that sound may be gone forever…No matter what life has thrown at you, no matter what you have done throughout your life, there's always a chance to get it right.
Higginson tries to match the performer's singing to their life experiences. Participants include one man who is illiterate, and another who had been in jail for 40 years:
Stahl: Why did you pick him, if he's this person who destroyed your neighborhood?
Higginsen: Because he's part of it. He's part of the big picture. I can't ignore that. And perhaps it was necessary for him to have a second chance. Perhaps he deserved it, another chance.
0
0
Lynn B. Schramek
Lynn B. Schramek
2015-07-29 09:38:29
2015-07-29 18:28:39
Alive 55+ and Kickin'
20 Nov, 2014
Bill Cosby
Camille Cosby
Standup
0 Comments
Cosby made his first public appearance since numerous rape allegations, performing at Nassau's Atlantis Resort in the Bahamas. .Seated on stage wearing a grey sweatshirt with the message "Hello Friend" written across it, Cosby never mentioned the sexual abuse claims making headlines in his 90-minute set. He talks about his life, including stories about his childhood growing up in the projects of Philadelphia, his long marriage to Camille, and observations about life in the Bahamas. Camille shows up briefly at a post-show reception, but her husband did not. Despite the recent claims, a few audience members give him a standing ovation.
#BillCosby talking about growing up in in the housing projects of Philly. At a show in the #Bahamas #Cosby pic.twitter.com/4DpNPhoy6b

— Robert Zepeda (@RobertZepeda) November 21, 2014
0
0
Mark Devlin
Mark Devlin
2014-11-21 17:21:44
2015-01-15 12:18:29
Bahamas show
17 Jun, 2014
Rupert Grint
0 Comments
Grint will be make his Broadway debut this fall in Terrence McNally's It's Only a Play. The play will have a 17-week run at Schoenfeld Theatre and includes an A-list cast, such as Matthew Broderick, Nathan Lane, and Stockard Channing. Grint plays Frank Finger, the wunderkind director of a play written by Broderick's character.
0
0
Stacey B
Stacey B
2014-07-09 22:11:14
2014-07-13 01:14:36
Broadway debut
20 May, 2014
0
0
merceadez
merceadez
2014-07-18 23:47:54
2015-01-25 08:10:50
On My Own performance
1 Apr, 2013
Tom Hanks
0 Comments
Hanks makes his Broadway debut in Lucky Guy, a play about tabloid journalism in 1985.
Tom Hanks makes Broadway debut in Lucky Guy
https://newslines.org/wp-content/uploads/2014/05/tom-hanks-in-lucky-guy.jpg
600
600
Kathryn Trumbull
Kathryn Trumbull
2014-05-30 18:45:53
2015-03-26 23:21:15
Lucky Guy
12 Dec, 2012
Shia LaBeouf
Announcement
0 Comments
The young actor's Broadway debut is announced, where he will appear alongside Alec Baldwin in the upcoming revival of the play Orphans, a drama about two brothers who kidnap a wealthy old man.  LaBeouf will play the eldest brother who takes care of his weaker sibling in a house in Philadelphia.  The play is scheduled to open April 7th.
0
0
kMirek
kMirek
2014-06-28 15:37:44
2014-06-28 15:37:44
Broadway debut announced
Oct 2011
Garth Fagan
0 Comments
Madiba, a celebration of the life and ideas of Nelson Mandela, premieres at the Joyce Theater in New York. The work has elements of modern and Afro-Caribbean dance as well as ballet, performed with elegant athleticism by dancers of varying body types. It includes a sensuous ballet-inflected duet and a modern version of a South African circle dance. Fagan injects technology into the choreography by attaching a small high-definition video camera to his lead dancer's head at times. This allows him to film the other performers while he dances, with the images projected onto a screen. These images are meant to suggest Mandela's perspective and memories of friendships, love, incarceration.
I want Madiba to be an inspirational piece for survival, for change. I'm interested in the strength, the perseverance, in uniting his country. It's a community of people. It's more than one person.
0
0
Lynn B. Schramek
Lynn B. Schramek
2015-07-25 16:42:44
2015-07-25 22:18:37
Madiba
17 Oct, 2011
0
0
merceadez
merceadez
2014-07-19 01:54:13
2015-01-25 07:51:32
And I Am Telling You performance
20 Jan, 2009
Adam McKay
Will Ferrell
0 Comments
McKay and Ferrell's Broadway show You're Welcome, America: A Final Night with George Bush opens in previews at the Cort Theatre on Bush's last night in office. The show opens on February 1 and runs through March 15. The show is also broadcast on HBO on March 14. On the week ending February 15, the show breaks the theatre's house record, taking in over $846,500.
Will Ferrell: You're Welcome America - A Final Night with George W Bush - Wood (HBO)
0
0
Paul M.
Paul M.
2014-06-27 21:32:18
2014-06-27 21:32:18
You're Welcome, America
0
0
merceadez
merceadez
2014-07-19 01:17:28
2015-01-25 08:10:49
Roxie performance
15 Jun, 2007
Rosamund Pike
0 Comments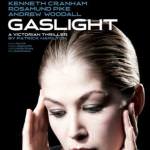 Pike appears as Bella Manningham in the stage play of the Victorian thriller directed by Peter Gill. Bella is tormented by a mentally unstable husband who attempts to convince her that she is insane. Co-starring Patrick Hamilton.
0
0
reuben
reuben
2014-10-04 15:21:25
2015-04-03 01:08:46
Gaslight
18 Oct, 2006
Rosamund Pike
0 Comments
Pike plays Alma Winemiller in the adaptation of the Tennessee Williams play. In 1916 in the Deep South, Alma falls in love with the son of her neighbour. Co-starring Chris Carmack.
All five of the central characters have been catastrophically let down by their parents, and are looking for ways to patch up that void. Lacking in the most part a language of love, they seek to replace this with sex. All, that is, apart from my character, Alma. All her life she has been desperately in love with the son of the local doctor, and she believes that she craves his mind, unable to acknowledge that what she is really feeling is lust.
0
0
reuben
reuben
2014-10-04 15:53:08
2015-04-03 01:08:37
Summer and Smoke
23 Nov, 2004
Rosamund Pike
0 Comments
Pike plays Elizabeth Barry in Laurence Dunmore and Stephen Jeffreys' adaptation of Jeffreys' play. The decadent Earl of Rochester takes Elizabeth, a struggling actress, as his mistress and later his wife.
The Libertine Official Trailer!
0
0
reuben
reuben
2014-10-04 15:51:44
2015-02-10 12:29:17
The Libertine
16 Jun, 2003
Rosamund Pike
0 Comments
Pike appears in Terry Johnson's play Hitchcock Blonde at the Royal Court Theatre. Johnson discusses the theme of the play:
You've actually reached a point in your life where the only play you could possibly write is a play about falling in love with a younger woman.
Inadvertently ordering the same dish as Hitchcock eats in the play:
I remember the first time I took Rosamund to lunch I accidentally ordered dover sole and immediately changed my order in case she left the restaurant.
Pike's nude scene:
The agreement has always been that it's in the play, you do it if you want to do it.
0
0
reuben
reuben
2014-10-04 15:53:19
2015-01-18 14:54:53
Hitchcock Blonde
2001
Aaliyah Haughton
Janet Jackson
TV Appearance
0 Comments
MTV Icons
Award Show
.
My personal favorite Janet video is Alright which features Cab Calloway and has this really cool, retro vibe and amazing dance moves.
Aaliyah introducing Mya, Pink, and Usher on Janet Jackson mtv icon show
0
0
Kristan M.
Kristan M.
2015-02-06 14:34:00
2015-02-09 23:16:32
MTV Icons show