This section is for advanced contributors only. If you are just starting and do not know how to proceed, please go on the chat for assistance.
Click on the image and then click the Edit Original button.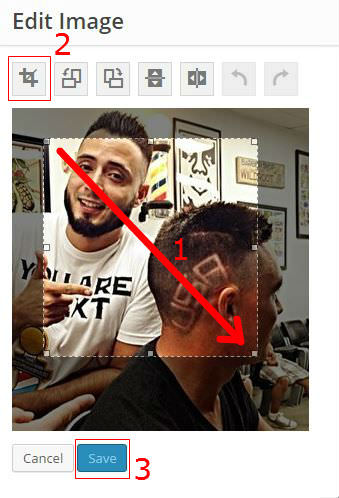 Click and drag to select the area you want to crop, usually a square.
Click the crop icon.
Click Save.
Return to the post and update.
To make the image exactly square, you can adjust the numbers on the "Image Crop" section so that they are both the same.